Sydney metalcore quartet Bloodshot are set to release their crushing new single 'Move' on Friday, October 7th. Representing a bold and assertive new direction, Bloodshot are taking no prisoners with this high-octane concoction of drop tuned fretwork, vibrant synths and a tasteful interplay between resonant cleans and deep gutturals.
This bouncy, nu-school track with an electronic flair is clear evidence that the band know their way into the future of heavy music. Staying true to its title, 'Move' offers 2-step beats, catchy vocal hooks and pounding riffs sure to get listeners moving with an infectious energy. Juxtoposing the upbeat instrumentation with introspective lyricism, the single explores devastating self doubt aiming to make a splash in a world filled with individuals who feel more and more like cogs in a machine with each passing day. 'Move' is an intrusive reminder that we're never enough.
Guitarist Toby Chantharasy speaks about the new single: "Move explores the stagnation of one's life in the modern contemporary world, including the anxiety and fear that comes with a longing to do 'more' – "I'd rather die than sit here stuck in this constant state of mind."
With an EP under their collective belt, Bloodshot has performed alongside heavyweights such as Alienist & ATLVS and has landed features on Heavy Mag, Hysteria Mag, SpaceUntravel, The Faction and more. Following in the footsteps of innovators like Northlane, Bloodshot will no doubt be turning heads as they premiere their brand new style.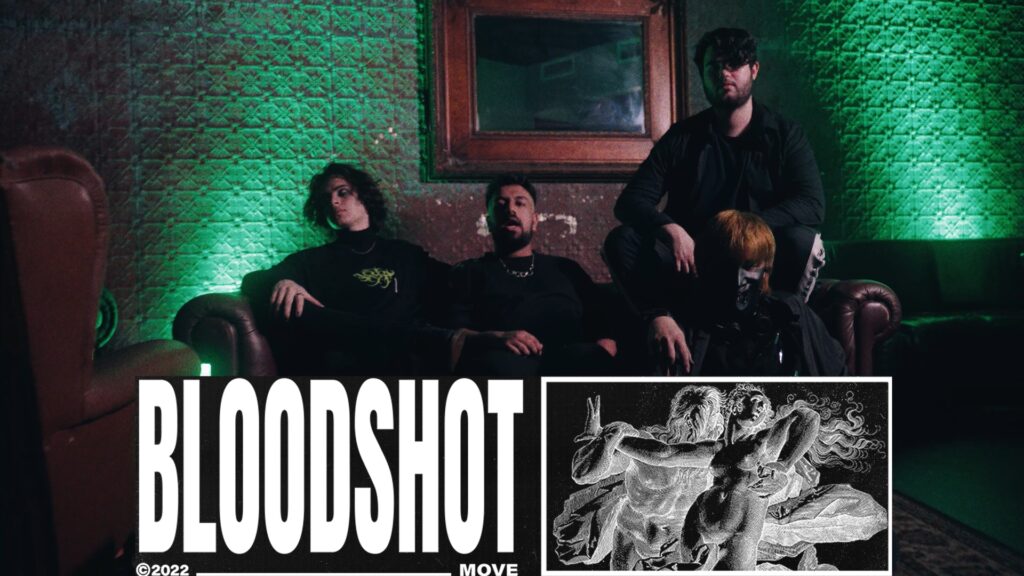 Credits:
Written by Bloodshot
Production – Bloodshot
Recorded at The Brain Studios
Mixing and Mastering – Jeff Dunne
Filming and Editing – Colin Jeffs
Music Video BTS – Reyne Perry
Single art – Afterthought Design
Bloodshot Online
https://linktr.ee/bloodshotau