The RED HOT SUMMER TOUR has announced more dates on its exciting 2023 run of shows featuring an iconic all-Australian line-up. Tickets have already been selling fast for the 2023 tour which features Paul Kelly, Bernard Fanning, Missy Higgins, Mark Seymour, Vika & Linda and Ian Moss & Troy Cassar-Daley. With some shows already sold-out, and additional dates added by popular demand, the 2023 RED HOT SUMMER TOUR is shaping up to be one of the most popular in the touring festival's history. In addition to touring throughout Southern Queensland, New South Wales, Victoria, Tasmania and South Australia, organisers are adding dates in Western Australia, the Northern Territory and Far North Queensland, as well as other favourite locations.
Tour promoter Duane McDonald says the new run of shows in Perth, Hunter Valley, Jacobs Well, Darwin and Cairns will see the RED HOT SUMMER TOUR on the road until May 2023. "The response to this tour has been extraordinary," he says. "We are so excited to be able to take this tour all around Australia and we can't wait to get started."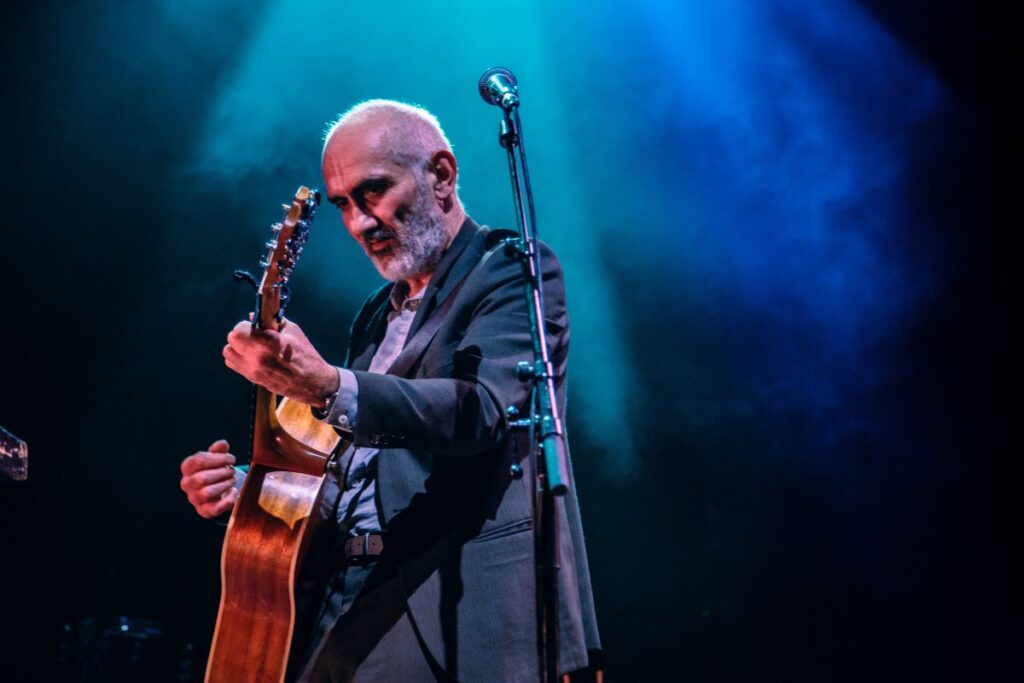 Paul Kelly has been writing songs, making records and touring for over forty years. Along the way he has released over 40 albums, including live concerts, compilations and soundtracks. He has collaborated with many other artists, notably writing Treaty with Yothu Yindi and co-producing Archie Roach's landmark debut album Charcoal Lane. His awards, too numerous to mention, include 17 ARIAs and an Order of Australia. He has published several books, including collections of his lyrics, a memoir How To Make Gravy and an anthology of his favourite poems Love Is Strong As Death. Paul's songs have a way of digging into the country in a way that few artists do – how it looks, feels, tastes, sounds. The joys and sorrows, achievements and follies. If you want to know something about Australia, how it feels to be Australian, you can find it in his songs. His live shows in recent years reveal a performer and band at the peak of their powers. They bring all the shades and colours. Passionate, dramatic, tender and emotional. For the RED HOT SUMMER TOUR run he will be playing a generous selection from his ever-green, ever-selling greatest hits record Songs From The South, as well as delving into a range of songs from his vast catalogue.
We're really looking forward to these shows. The last two years have brought home how precious live music is. To us and to those who come. We need each other. We're going to bring it, give our all and play each show as if it's our last. Because you never know what's around the corner.
– Paul Kelly.
Bernard Fanning has accumulated one of the most celebrated songbooks on the Australian rock spectrum. The former Powderfinger frontman has collectively released 11 studio albums producing songs that have become ingrained in the Australian psyche. Tracks like My Happiness, These Days, Sunsets, Burn Your Name, Wish You Well, Songbird, Blue Toowong Skies and Belly Of The Beast have become the moving soundtrack for a generation, with Bernard's emotive and distinctive voice completely capturing our hearts. He has a trophy cabinet that holds seven number #1 albums, 23 ARIA Awards, and five APRA Awards to name a few… his songs have appeared in triple j's Hottest 100 an incredible 23 times including three #1 spots for These Days (1999), My Happiness (2000) and Wish You Well (2005). It's fair to say Bernard Fanning has firmly cemented his position as one of Australia's finest singer-songwriters and lyricists. With over 20 years of touring, expect a rock show with swagger, entertaining banter, crowd interaction and a display of pure musical talent by a member of Australian rock royalty and his band who are the perfect accompaniment to his wide-ranging set list of heartfelt country – folk tinged charm and classic rock grooves.
I can't wait to get back on the road to do some 'proper' touring after almost three years of dribs and drabs and disruption. A lot of the towns on this run I have NEVER played before in 30 years of touring, so I can't wait to get out there and play stuff from right across my career.
– Bernard Fanning.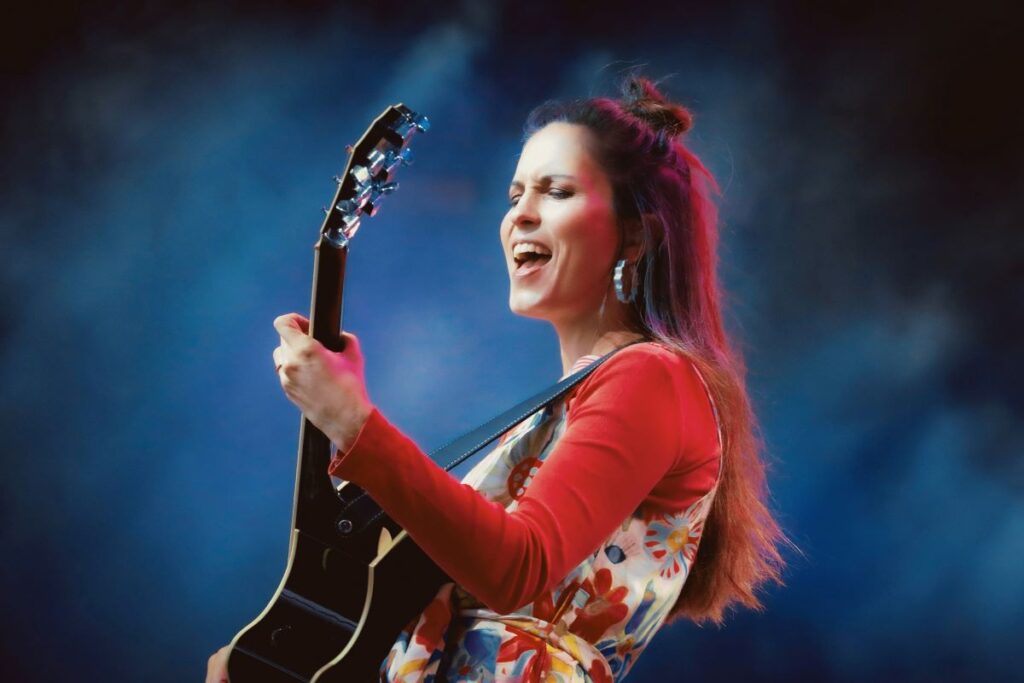 Missy Higgins is one of our most beloved singer/songwriters and her acclaimed studio albums, The Sound of White, On a Clear Night, The Ol' Razzle Dazzle, Oz and Solastalgia have sold more than two million copies. Classic songs like Scar, The Special Two, Steer, Everyone's Waiting and Futon Couch, plus her unforgettable live shows, have made Missy an authentic household name. She has won nine ARIA awards and multiple APRA Awards. Missy also received a Screen Music Award for Best Original Song composed for the Screen for Australian Film Don't Tell.  Earlier in 2022, Missy released mini-album Total Control featuring songs inspired initially by the musical fragments she wrote for the powerful ABC TV Series of the same name. The songs pick up themes of exploitation and female empowerment that run through Total Control and which also dominated real world headlines last year as a string of abuse allegations emerged from Parliament House. The stories Missy shares through songwriting come to life on stage as enjoyed by the thousands of fans who attend her concerts.
It will be so good to get back on the road and play in so many incredible parts of the country. The past few years have shown us that we can't take anything for granted and being able to tour again will be very special, it's what I love to do most. I'm also really looking forward to sharing the stage with such incredible Aussie artists. – Missy Higgins.
Mark Seymour formed Hunters and Collectors in 1980 with a bunch of Uni friends. The band become famous for its rhythmic power and very quickly became touted as the 'next big thing'. The album Human Frailty has proven to be one of the most important and enduring record of the 80s. With Human Frailty, Mark discovered love, loss, and pop melody – his solo records are directly connected to this era and bear the same stamp of raw honesty and emotional power. He continues to search for the emotional truth in a song. As well as 13 Hunters and Collectors albums, Mark has released eight further albums. Mark Seymour is one of our finest songwriters, capturing our stories of love, loss, human courage and achievement.
The Red Hot Summer has grown into one of the biggest tours on our national music calendar. It does what few other festivals can. It goes to where people live which is pretty much everywhere. Reaching people matters deeply to me so I really appreciate the opportunity to be part of this fabulous bill in 2023. – Mark Seymour.
Vika & Linda's effortless harmonies and journey through rock, country, gospel, reggae, R&B, soul and blues, while always paying tribute to their rich Tongan heritage, has earned the respect and admiration of their greatest fans – the renowned Australian artists they've performed and recorded with, and whose work their voices have enhanced.  Paul Kelly says "Their voices combined sound salty-sweet and have that elusive twinned quality you only get when siblings sing together …  They make the air beat in sync."  In September 2021, Vika & Linda released The Wait, their first original studio album since 2002. It debuted at #2 on the ARIA chart. The Wait has continued a triumphant period for Vika & Linda which saw them score their first number one album with their career anthology, 'Akilotoa, and three months later a #2 debut for their gospel collection, Sunday (The Gospel According To Iso).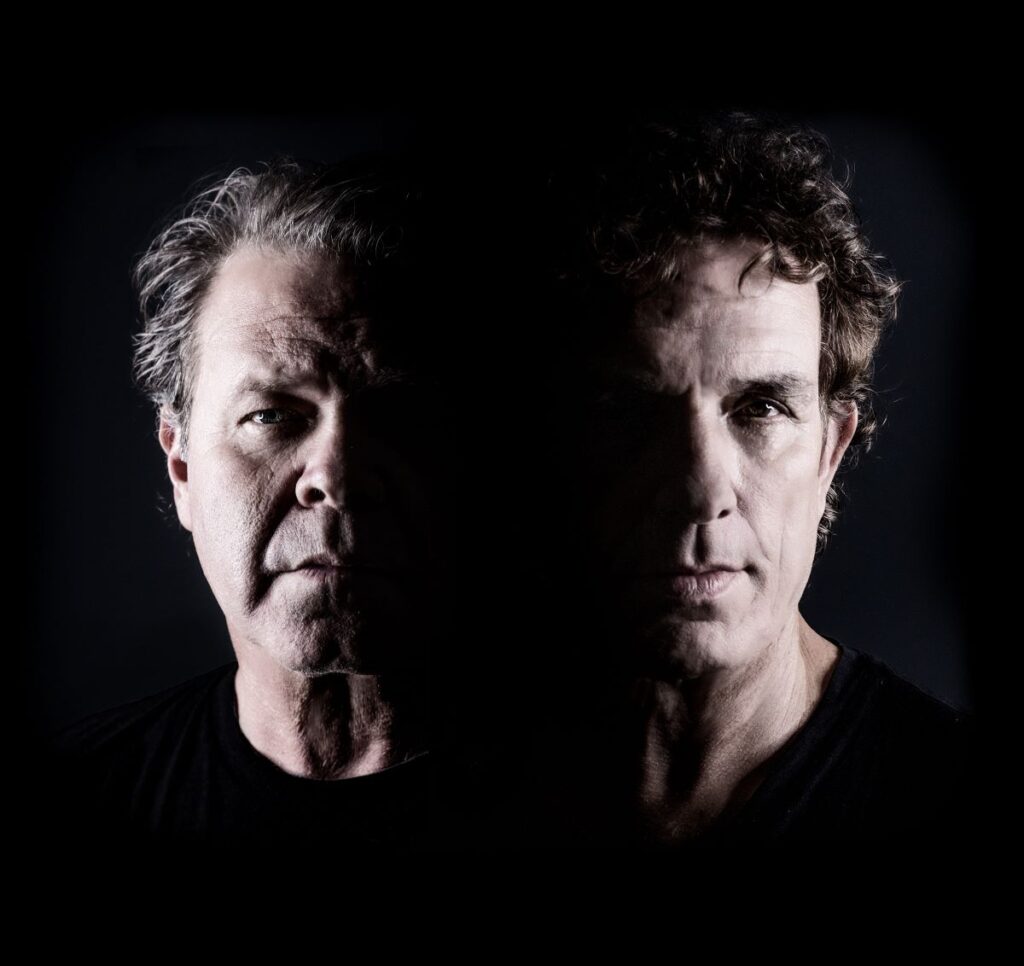 Ian Moss and Troy Cassar-Daley, two powerhouse artists, joined forces in 2022 for one of the year's most successful tours. A truly remarkable partnership, with simplicity proving to be a powerful vessel to tell a story and share a song, will continue into 2023 via the RED HOT SUMMER. Ian Moss, a founding member of one of Australia's greatest bands, Cold Chisel, is respected globally as one of our most iconic musicians. A multi-award winner, Mossy, who delivers a unique sound – not only as a telling soloist on guitar but also with his silken voice ringing with clarity and resonating with pure soul – was described by Cold Chisel bandmate Don Walker as "the most gifted musician I've ever seen." Enough said. Troy Cassar-Daley, a proud Gumbaynggirr/Bundjalung man, comes from a long line of storytellers and is regarded as one of Australia's finest songwriters. On his way to collect every accolade possible including ARIA's, APRA's, Golden Guitars (the most in the awards history), Deadlys, National Indigenous Music Awards (NIMAs) and more, he has written with Paul Kelly, penned the anthemic Shutting Down Our Town for Jimmy Barnes, and recently Briggs sampled Troy's harrowing and impactful story of Shadows On the Hill. No matter what story Troy is telling via song you just need to listen. 
The RED HOT SUMMER TOUR is already selling out. Don't miss this highly anticipated 2023 celebration of Australian music. 
Tickets for the 2023 RED HOT SUMMER TOUR go on sale via Ticketmaster at 9am AEST on Thursday 22nd September 2022. Tickets are only available through authorised ticket outlets listed. Patrons are advised not to purchase tickets from Viagogo or other Third Party Sellers, as fraudulent tickets will not be honoured.
NEW DATES:
Sunday 15th January 2023
Mornington Racecourse, MORNINGTON VIC
Paul Kelly, Bernard Fanning, Missy Higgins, Mark Seymour, Vika & Linda, Ian Moss & Troy Cassar-Daley
www.ticketmaster.com.au
Saturday 18th March 2023
Sandalford Wines, SWAN VALLEY WA
Paul Kelly, Bernard Fanning, Missy Higgins, Mark Seymour, Ian Moss & Troy Cassar-Daley, Vika & Linda
www.ticketmaster.com.au
Saturday 25th March 2023
Roche Estate, HUNTER VALLEY NSW
Paul Kelly, Bernard Fanning, Missy Higgins, Mark Seymour, Vika & Linda, Ian Moss & Troy Cassar-Daley
www.ticketmaster.com.au
Sunday 23rd April 2023
Harrigans Calypso Bay, JACOBS WELL QLD
Paul Kelly, Bernard Fanning, Missy Higgins, Mark Seymour, Ian Moss & Troy Cassar-Daley, Vika & Linda
www.ticketmaster.com.au
Sunday 30th April 2023
Sandstone Point Hotel, BRIBIE ISLAND QLD
Paul Kelly, Bernard Fanning, Missy Higgins, Mark Seymour, Ian Moss & Troy Cassar-Daley, Vika & Linda
www.ticketmaster.com.au
Saturday 6th May 2023
Botanic Gardens, DARWIN NT
Paul Kelly, Bernard Fanning, Missy Higgins, Vika & Linda, Mark Seymour, Ian Moss & Troy Cassar-Daley
www.ticketmaster.com.au
Saturday 13th May 2023
Cairns Showgrounds, CAIRNS QLD
Paul Kelly, Bernard Fanning, Missy Higgins, Mark Seymour, Vika & Linda, Ian Moss & Troy Cassar-Daley
www.ticketmaster.com.au
ALL TOUR DATES:
Saturday 14TH January 2023
Mornington Racecourse, MORNINGTON VIC
Paul Kelly, Bernard Fanning, Missy Higgins, Mark Seymour, Vika & Linda, Ian Moss & Troy Cassar-Daley
*** SOLD OUT ***
Sunday 15th January 2023
Mornington Racecourse, MORNINGTON VIC
Paul Kelly, Bernard Fanning, Missy Higgins, Mark Seymour, Vika & Linda, Ian Moss & Troy Cassar-Daley
www.ticketmaster.com.au
Saturday 21st January 2023
Mary Ann Reserve, MANNUM SA
Sounds By The River
Paul Kelly, Bernard Fanning, Missy Higgins, Ian Moss & Troy Cassar-Daley, Mark Seymour, Vika & Linda
*** SOLD OUT ***
Sunday 22nd January 2023
Seppeltsfield, SEPPELTSFIELD SA
Paul Kelly, Bernard Fanning, Missy Higgins, Vika & Linda, Ian Moss & Troy Cassar-Daley, Mark Seymour
www.ticketmaster.com.au
Saturday 28th January 2023
Mackay Park, BATEMANS BAY NSW
Paul Kelly, Bernard Fanning, Missy Higgins, Vika & Linda, Ian Moss & Troy Cassar-Daley, Mark Seymour
www.ticketmaster.com.au
Saturday 4th February 2023
Westport Park, PORT MACQUARIE NSW
Paul Kelly, Bernard Fanning, Missy Higgins, Ian Moss & Troy Cassar-Daley, Mark Seymour, Vika & Linda
www.ticketmaster.com.au
Saturday 11th February 2023
Berry Showground, BERRY NSW
Paul Kelly, Bernard Fanning, Missy Higgins, Mark Seymour, Ian Moss & Troy Cassar-Daley, Vika & Linda
www.ticketmaster.com.au
Saturday 18th February 2023
Country Club Lawns, LAUNCESTON TAS
Paul Kelly, Bernard Fanning, Missy Higgins, Vika & Linda, Mark Seymour, Ian Moss & Troy Cassar-Daley
www.ticketmaster.com.au
Sunday 19th February 2023
Botanical Gardens, HOBART TAS
Paul Kelly, Bernard Fanning, Missy Higgins, Ian Moss & Troy Cassar-Daley, Vika & Linda, Mark Seymour
www.ticketmaster.com.au
Saturday 25th February 2023
Bendigo Racecourse, BENDIGO VIC
Paul Kelly, Bernard Fanning, Missy Higgins, Vika & Linda, Mark Seymour, Ian Moss & Troy Cassar-Daley
www.ticketmaster.com.au
Saturday 4th March 2023
North Gardens, BALLARAT VIC
Paul Kelly, Bernard Fanning, Missy Higgins, Mark Seymour, Vika & Linda, Ian Moss & Troy Cassar-Daley
www.ticketmaster.com.au
Sunday 5th March 2023
Nowingi Place, MILDURA VIC
Paul Kelly, Bernard Fanning, Missy Higgins, Ian Moss & Troy Cassar-Daley, Mark Seymour, Vika & Linda
www.ticketmaster.com.au
Saturday 11th March 2023
Kent Reserve, VICTOR HARBOR SA
Paul Kelly, Bernard Fanning, Missy Higgins, Ian Moss & Troy Cassar-Daley, Vika & Linda, Mark Seymour
www.ticketmaster.com.au
Sunday 12th March 2023
Old Mount Gambier Gaol, MOUNT GAMBIER SA
Paul Kelly, Bernard Fanning, Missy Higgins, Vika & Linda, Mark Seymour, Ian Moss & Troy Cassar-Daley
www.ticketmaster.com.au
Saturday 18th March 2023
Sandalford Wines, SWAN VALLEY WA
Paul Kelly, Bernard Fanning, Missy Higgins, Mark Seymour, Ian Moss & Troy Cassar-Daley, Vika & Linda
www.ticketmaster.com.au
Saturday 25th March 2023
Roche Estate, HUNTER VALLEY NSW
Paul Kelly, Bernard Fanning, Missy Higgins, Mark Seymour, Vika & Linda, Ian Moss & Troy Cassar-Daley
www.ticketmaster.com.au
Sunday 26th March 2023
Bella Vista Farm, BELLA VISTA NSW
Paul Kelly, Bernard Fanning, Missy Higgins, Ian Moss & Troy Cassar-Daley, Vika & Linda, Mark Seymour
www.ticketmaster.com.au
Saturday 1st April 2023
Gateway Lakes, WODONGA VIC
Paul Kelly, Bernard Fanning, Missy Higgins, Vika & Linda, Ian Moss & Troy Cassar-Daley, Mark Seymour
www.ticketmaster.com.au
Saturday 15th April 2023
Queens Park, TOOWOOMBA QLD
Paul Kelly, Bernard Fanning, Missy Higgins, Ian Moss & Troy Cassar-Daley, Mark Seymour, Vika & Linda
www.ticketmaster.com.au
Saturday 22nd April 2023
Broadwater Parklands, SOUTHPORT QLD
Paul Kelly, Bernard Fanning, Missy Higgins, Mark Seymour, Vika & Linda, Ian Moss
www.ticketmaster.com.au
Sunday 23rd April 2023
Harrigans Calypso Bay, JACOBS WELL QLD
Paul Kelly, Bernard Fanning, Missy Higgins, Mark Seymour, Ian Moss & Troy Cassar-Daley, Vika & Linda
www.ticketmaster.com.au
Saturday 29th April 2023
Sandstone Point Hotel, BRIBIE ISLAND QLD
Paul Kelly, Bernard Fanning, Missy Higgins, Mark Seymour, Ian Moss & Troy Cassar-Daley, Vika & Linda
*** SOLD OUT ***
Sunday 30th April 2023
Sandstone Point Hotel, BRIBIE ISLAND QLD
Paul Kelly, Bernard Fanning, Missy Higgins, Mark Seymour, Ian Moss & Troy Cassar-Daley, Vika & Linda
www.ticketmaster.com.au
Saturday 6th May 2023
Botanic Gardens, DARWIN NT
Paul Kelly, Bernard Fanning, Missy Higgins, Vika & Linda, Mark Seymour, Ian Moss & Troy Cassar-Daley
www.ticketmaster.com.au
Saturday 13th May 2023
Cairns Showgrounds, CAIRNS QLD
Paul Kelly, Bernard Fanning, Missy Higgins, Mark Seymour, Vika & Linda, Ian Moss & Troy Cassar-Daley
www.ticketmaster.com.au