Southern/Roots Rockers Robert Jon & The Wreck unleash their latest, and perhaps, heaviest single, "Pain No More" on November 9th on Blues-Rock Titan Joe Bonamassa's newest independent record label Journeyman Records. The single is available to stream HERE
The ground breaking single "Pain No More" was the result of the extraordinary collaboration working with 8x Grammy Award winner Dave Cobb (Chris Stapleton, Brandi Carlisle, Blackberry Smoke, Rival Sons) whom the Wreck had admired for many years.
"Working with Dave Cobb was incredible," recalls frontman Robert Jon Burrison. "RCA studios was such a legendary place and Dave Worked so fast that we almost didn't even know what was happening. Before we knew it, we had one of the best songs we've ever recorded with the least stress we've ever had in a studio. He's the embodiment of what it means to be a great producer."
"Pain No More" is co-written by Charlie Starr of Blackberry Smoke, and all four members of Robert Jon & The Wreck – Robert Jon Burrison (vocals, guitar), Henry Schneekluth (guitar), Warren Murrel (bass) and Andrew Espantmen (drums).
"The new single is about not being a stranger to pain and heartbreak when it comes to a relationship with another," says frontman Robert Jon Burrison. "It's the kind of pain that comes when the other person doesn't treat you well, but deep down inside, you know you're worth more."
There's no stopping Robert Jon & The Wreck from delivering fans the highest quality blend of Southern/Roots Rock of the modern era, while crafting pulse-pounding, infectious harmonies and incredible guitar riffs like in "Pain No More." The single features lead guitarist Henry James' captivating slide guitar solo that elevates the song to another level.
Although The Wreck hails from Orange County, CA, they have been compared by critics as reminiscent of the 70s rock bands brough into the modern era. With a sound straight out of the South blending rock and roll, Country, Americana, and Blues. The Wreck are proving themselves worthy of being in great company with bands such as Blackberry Smoke, Rival Sons, Nathaniel Rateliff, Whiskey Myers, and Black Crowes.
"Pain No More" is a sneak peek of The Wreck's upcoming 2023 EP titled "One Of A Kind," to be released on Journeyman Records, which also includes new original tracks by legendary producer Don Was (John Mayer, The Rolling Stones, Bonnie Raitt).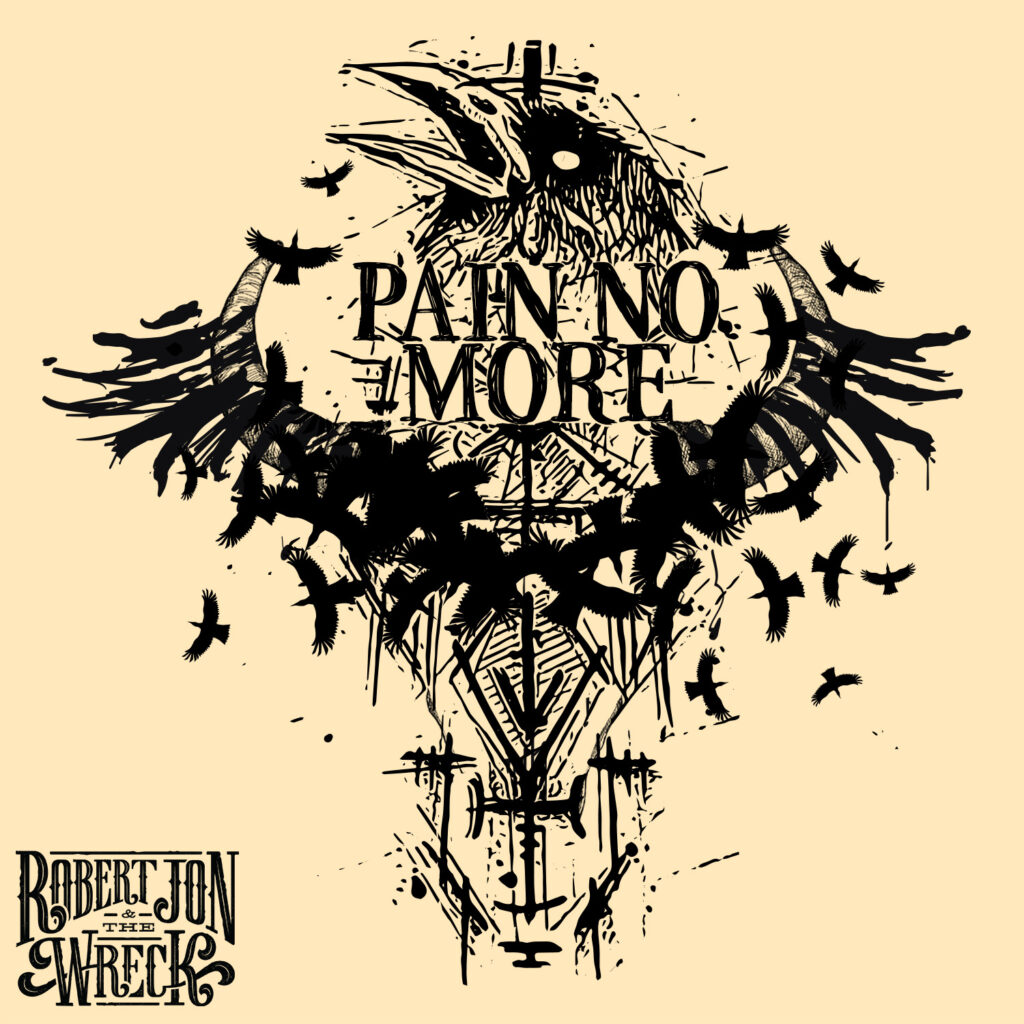 Journeyman Records is the newest endeavour between Blues Rock Icon Joe Bonamassa and his long-time manager Roy Weisman. The Journeyman brands is a part of the new 360 degree vertically integrated music management and marketing company Journeyman Inc, that focuses on tour promotion, album releases, digital marketing, and social media to build the artists' awareness worldwide. KTBA Records and Journeyman Records are part of the independent music empire that Joe has been working so hard to create, to give other artists the resources they deserve.
The new single "Pain No More" follows the news of Robert Jon & The Wreck's February 2023 UK Tour with special guests Meghan Parnell and Dave Barnes of Bywater Call.
Tickets for the UK tour are available from www.robertjonandthewreck.com.
Robert Jon & The Wreck have written songs and released albums since 2011. During this time, they've fine-tuned their sound playing to packed houses across the UK, Europe, and the United States.
RJTW have toured with Bonamassa, Buddy Guy, Eric Gales, Living Color, Chris Robinson Brotherhood, Walter Trout, Rival Sons, Robert Randolph & The Family Band, Lukas Nelson & Promise of the Real, The Cadillac Three, Black Stone Cherry, Devon Allman Band, Billy Sheehan, Sturgill Simpson, and many more.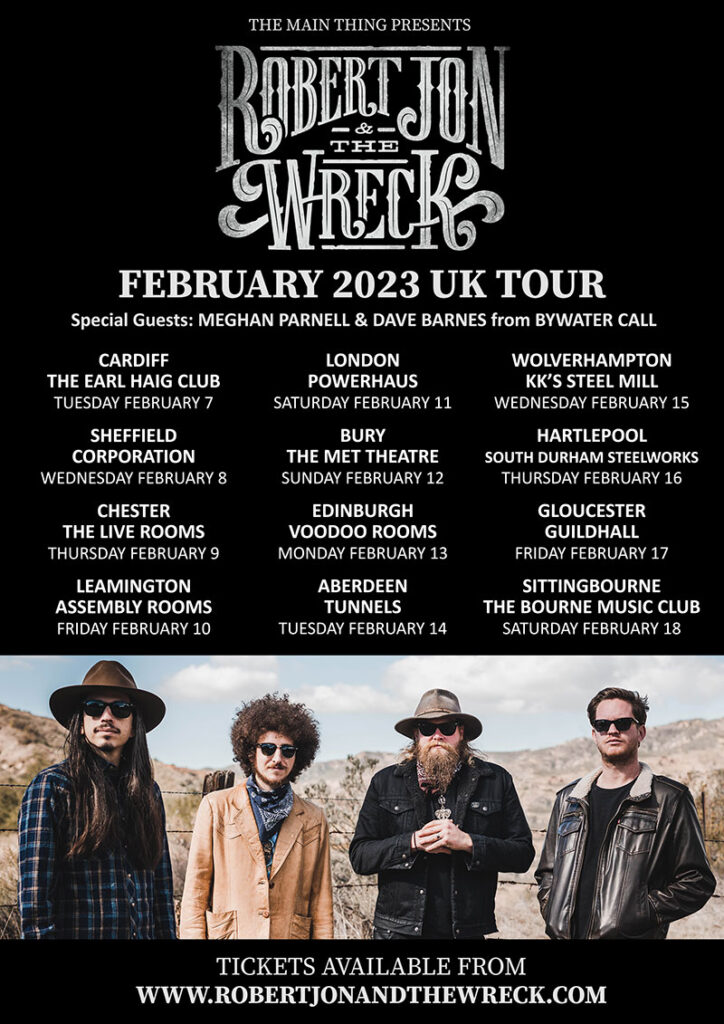 TICKETS AVAILABLE FROM
WWW.ROBERTJONANDTHEWRECK.COM