Perth Power Metal Sensations Silent Knight just released their crushing new single 'Dark & Mysterious Times'. This hot new offering is the ultimate display of high-calibre power metal, showcasing impressive vocal range, momentous riffage, and a high-stakes sense of pace to take the listener along for the ride until its harrowing end.
Thematically the track explores powerful themes of sorcery and sacrifice complete with visuals featuring a sorceress who meets her fatal end and returns as a prisoner. True to Silent Knight's signature style, 'Dark & Mysterious Times' is an onslaught of power metal riffage combined with thrash metal precision and the result is a thunderous wall of sound bolstering mellifluous melodicism.
Vocalist Dan Brittain showcases his range with fiery soprano belts delivering infectious melodies over the heavy instrumentation. 'Dark & Mysterious Times' is Silent Knight's last offering from their third full length album 'Full Force' which was released on Friday 23rd September. The music for this track was written by guitarist Stuart McGill in collaboration with Dan Brittain for his solo album prior to him joining Silent Knight. The band then decided to resurrect and tailor it a little more to its power metal leanings when writing for the record.
Brittain on the new release: "The background story with the lyrics is reminiscent of an ancient, sci-fi theme. It centres around some sort of diabolical sorceress practicing human sacrifice to discover the keys to whatever insane outcome she is seeking. However, she instead returns from her death as a slave."
"Silent Knight should be selling out arenas on a world tour" – Amnplify on 'Full Force'
"No doubt this is high calibre power metal" – Sea Of Tranquility on 'Full Force'
Following a succession of highly acclaimed releases, Silent Knight toured nationally and internationally with heavyweights such as Dragonforce, Korpiklaani, Turilli Lione Rhapsody, Helloween, David Ellefson, Zakk Wylde's Black Label Society, Ross The Boss (Manowar) and secured festivals slots at Hammersonic Festival, Indonesia, November Rain Festival, Indonesia and Headbangers Open Air Festival, Germany. The group's current and previous body of work has been garnering global coverage and airplay with features on Louder Sound, Metal Storm, Heavy Mag, MMM, Andrew Haug Radio and countless others. With the release of  'Full Force' on the horizon, Silent Knight are primed to take over the heavy music realm within Australia & beyond.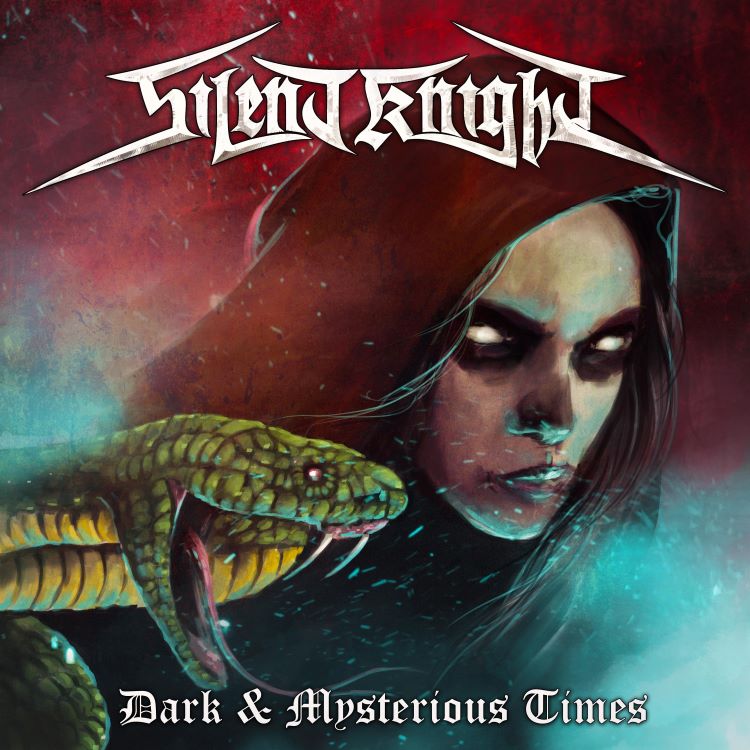 'Dark & Mysterious Times' is out now via http://lnk.to/SKDarkMysteriousTime
SILENT KNIGHT ONLINE
www.facebook.com/silentknightband
www.Instagram.com/silentknightband
www.youtube.com/silentknightband
www.silentknightband.bandcamp.com