Review by David Pickles
Wow, wow wow… what more can I say! I have just witnessed one of the greatest performances I have ever seen at The Greystones in Sheffield. I was completely blown away and I am still buzzing from it days later. I feel I have come away from my first Sari Schorr show a better person, almost like I had been with a faith healer. Her passion enthusiasm and positivity is infectious.
But back to the music… When Sari hits the stage with a new song 'Where Have You Been My Friend?' (and what a song it is), you realise it's an instant classic of epic proportion with Ash Wilson delivering some guitar finery. While the band are as tight as, it's Sari's vocals that shines through, big and passionate with oodles of soul. Blues Rock does not get any better than this. If I had gone home after this one song I would have had my money's worth. Sari explains that the last hour before the show she had been on the phone to her sister in NY trying to find out where her 82 year old mother was, as she had been missing all day, but luckily she was found and had been out shopping buying Pumpkin Beer. I am sure knowing that Mum was safe allowed Sari to perform at her very best and deliver an amazing performance for all there to witness her incredible talent. Highlights were a-many with songs taken from her 2 albums 'A force of Nature' and 'Never Say Never'.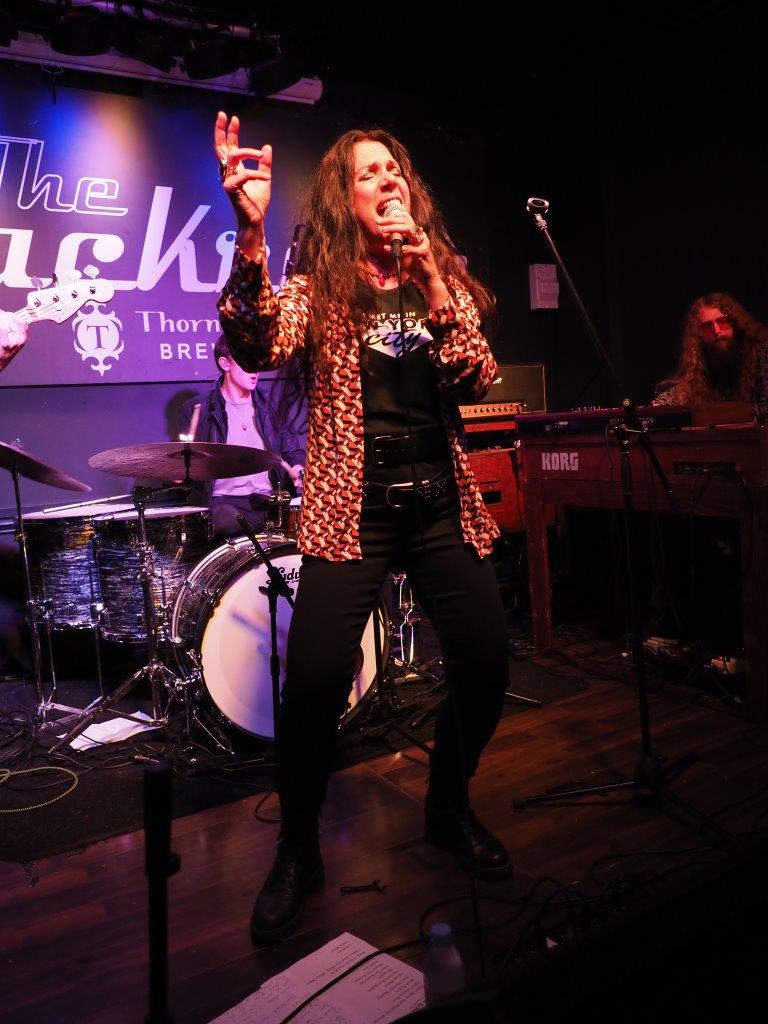 We had the epic 'Ain't got no Money', the sublime 'Beautiful', with its smoky Hammond intro from Adrian Gautrey and some haunting guitar work from Ash Wilson and the heavy blues, grooving 'Damn the Reason' showing off Schorr's dirty gritty vocal's. Bad Company's 'Ready for Love' was given the full Sari Schorr treatment and what a belter it was. Showing her gently soulful side we have the majestic 'Ordinary Life'… what a truly beautiful song this is, which Sari delivers with such control – simply breath-taking. Finishing the set with an immense version of Leadbelly's 'Where Did You Sleep Last Night/Black Betty', the energy in the room from Sari and her amazing band was a privilege to be witness too. The final scream from Sari was as powerful as anything I have ever heard. Returning to the stage for the thundering 'Valentino'. It was over all too quick. A mention has to be made to her band that delivered the platform for Sari to shine, great performance guys!
What an immense talent Sari is, never giving anything less than 100% with such humility too. As Sari said "Music is a healer", and boy do I feel better after tonight. Catch her if you can, you won't regret it.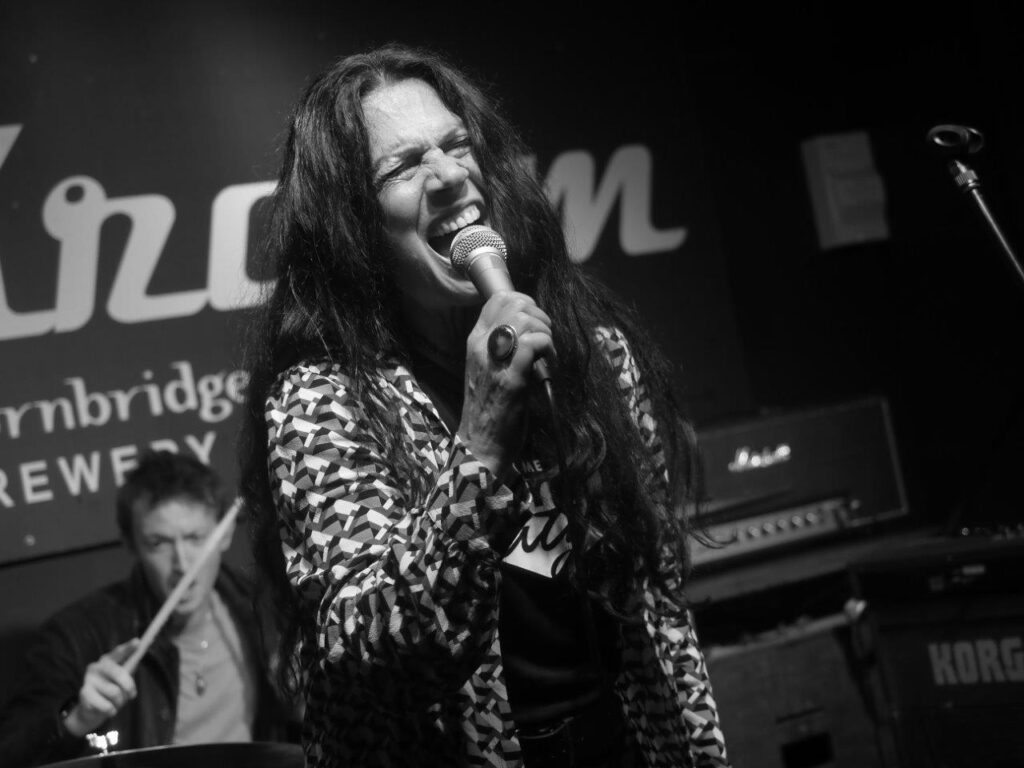 GALLERY
Photos by David Pickles