As Samantha Fish throws her last plectrum into the audience and walks off stage I am left mouth wide open as to what I have just witnessed. Where has the last 90 mins gone? Can I rewind and do it all over again?
Samantha Fish has slayed all that packed out the Manchester academy tonight. She captivated all in her presence with her storming guitar playing and tantalisingly voice. Fish strutted on stage leather clad with tassels a flowing, like a female Phil Lynott commanding the stage with that rock star presence that very few have, but she really does have it all. A great look, captivating voice and seriously great guitar skills. Never mind great kick ass songs.
One thing that hit me as she opened with 'Bulletproof', a personal favourite of mine and throughout the set was how powerful she and her band were. She had taken songs that I already knew and liked, but had re-energised them and taken them to the next level. On this performance tonight it shouldn't be long before she is selling out much larger venues than the current tour.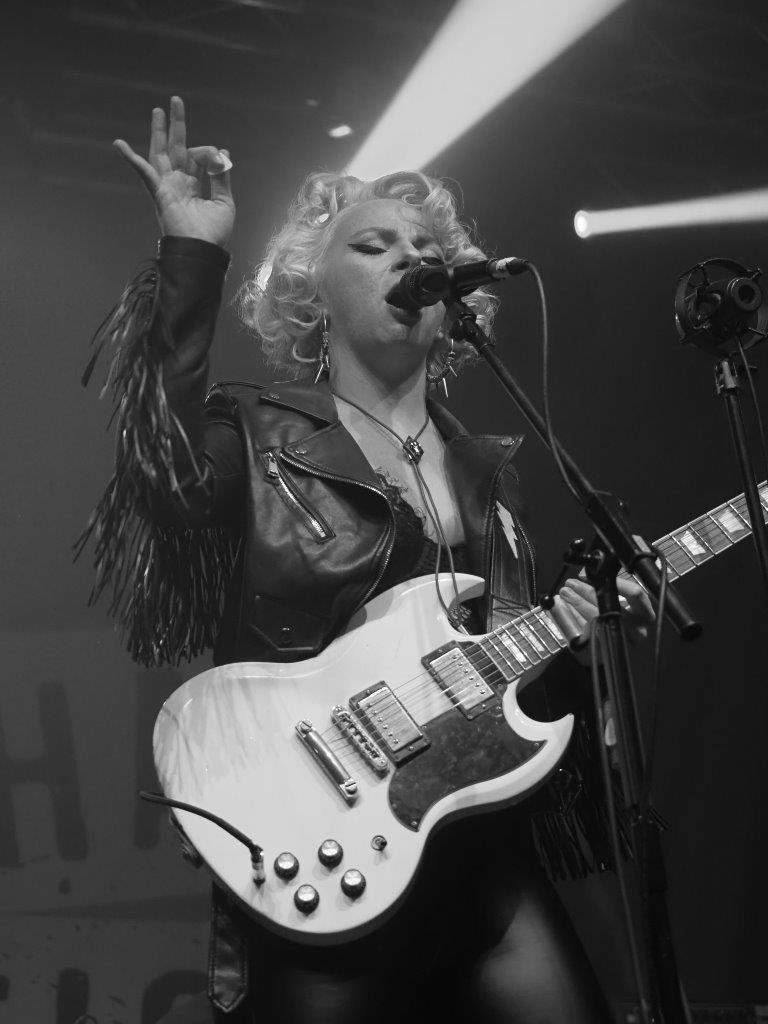 Catch her while you can playing these intimate shows as she is on a trajectory to the very top and nothing will stop her on tonight's performance.
Highlights? Well there was one, the whole bloody night, that's all. I am hooked now where else can I catch her on this tour.
Set List: Bulletproof, All Ice No Whiskey, Twisted Ambition, Love Letters, Chills & Fever, Forever Together, Better Be Lonely, Kill or Be Kind, Watch it Die, Bitch on the Run, Either Way I Lose, Black Wind Howlin'
Encore: Shake 'em Down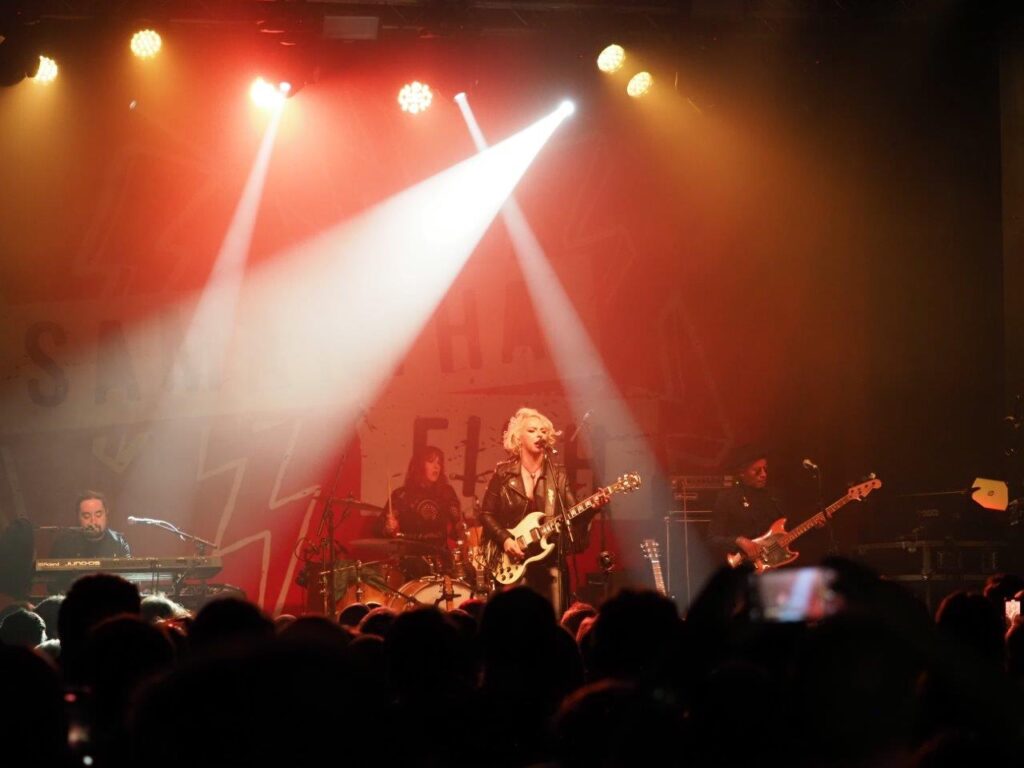 Photos & review by David Pickles