Saturday afternoon and I have completed the ritual of checking and double checking batteries, lenses and memory cards before heading out to the beautiful Sandalford Winery in the Swan Valley, Western Australia.
The Red Hot Summer Tour always delivers a stellar line up and this year was no exception. Bachelor Girl, Killing Heidi, Baby Animals, The Angels, Living End, James Reyne and Hunter & Collectors. With this collection of amazing artists, I know it will be a full house, the fans and media will be crawling for every vantage point they can. 14,000+ people and the atmosphere will be electric!
I get there early, park, unpack and head to the main gate to pick up my media pass – the line was already huge, and it seems that half of Perth had the same idea as me, I can't really blame them though! I find my spot on the hill along with the rest of metropolitan population, in the sea of Red Hot Summer merch shirts and hats. I feel at home, like I am part of an elite gang, one of them……I am ready to get lost in the music.
I start hearing the sound check, mic testing and have an instant click of recognition – that was Tania, the voice of Bachelor Girl. I drop my bags (like a primary school kid coming home and dropping his bag at the front door) thinking to myself "I will get that later". I sling my two cameras over my neck and begin to power walk through the crowd to the side stage. As I hit the side entry I breathe a sigh of relief, fumble around to show my media pass to the security guard, he ushers me through into the media pit and I make it just in time before the first song. I walk directly across the bottom of the pit to centre stage and get my spot (smack bang in the middle) – I look around and I notice there are no other media photographers…… shit!!! I think to myself am I in the right spot? Or have I just hit the jackpot?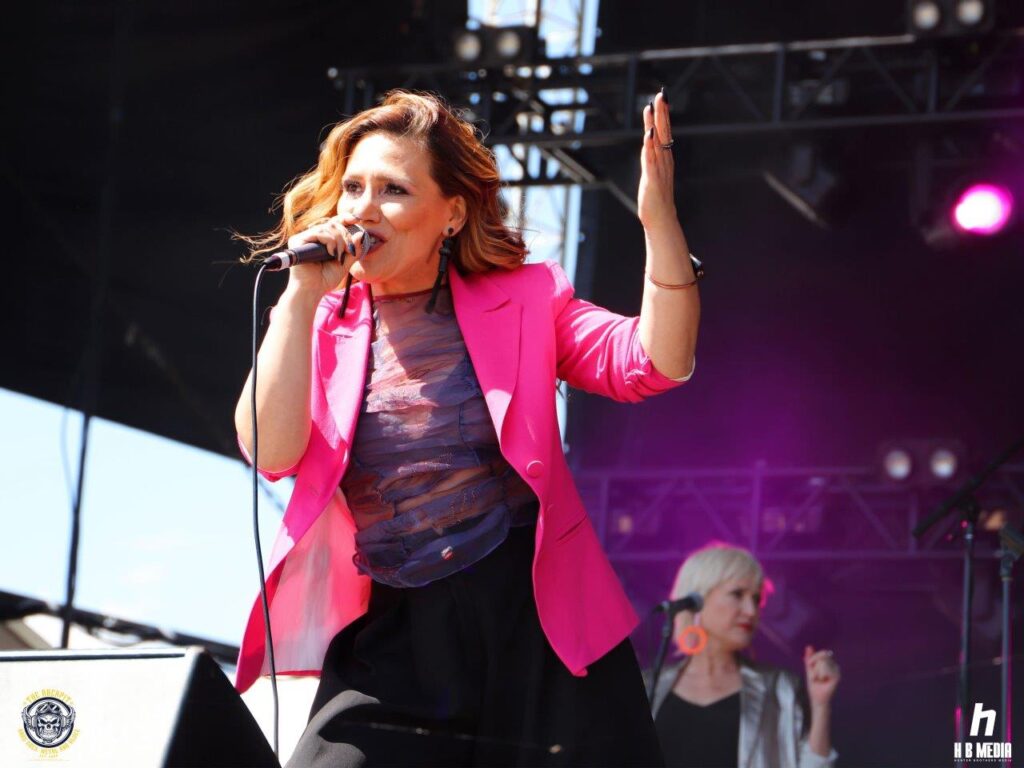 Tania from Bachelor Girl opens and addresses the 14,000+ strong crowd, welcoming them to the show and to this amazing venue – then lets them have both barrels of musical delights. Within seconds punters began streaming down the hill and onto to the main grassed area at the front of the stage. Doing the familiar drop and run routine that I had previously done myself only minutes earlier. Bachelor Girl delivered a solid 40-minute set of powerful and passionate music, instantly transporting me back to my youth. I sung, I took photos, and I was not alone. The fans soaked up the atmosphere and took in the ambience of Sandalford. Highlights of the set for me were "Buses and Trains", "Treat me Good" and my favourite "Permission to Shine" – Tania did have quite a few thousand backup singers helping her with that track which was exciting to hear.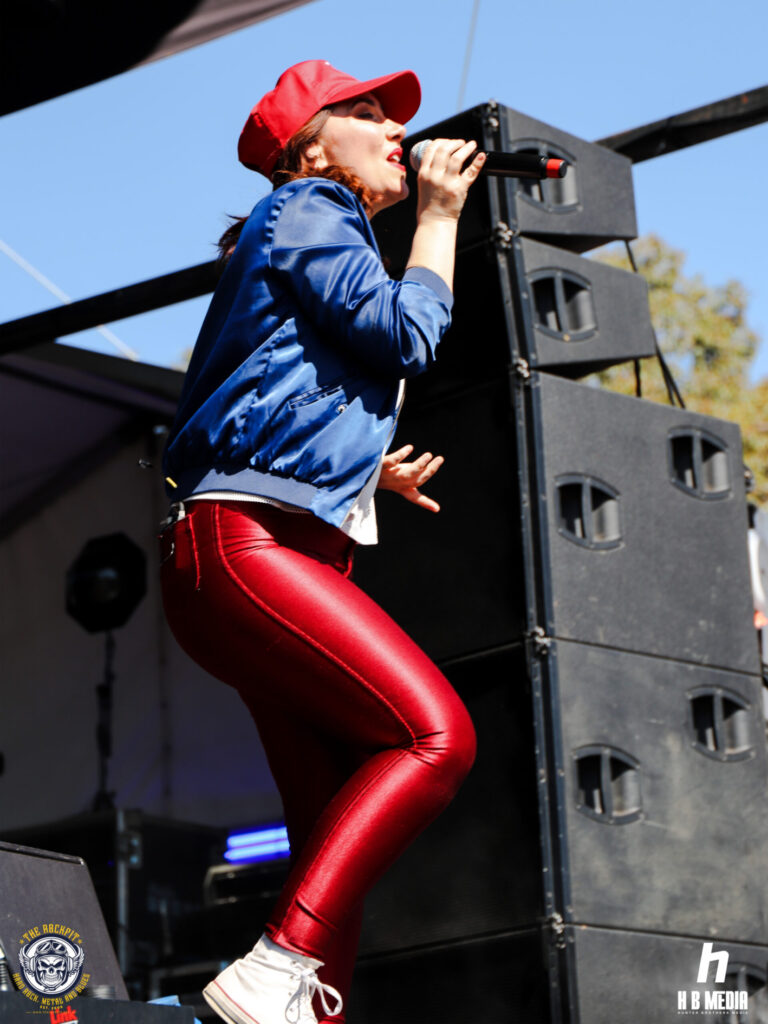 Next up was Killing Heidi – a brother and sister combo that are so extremely talented you watch them in awe. They have produced so many hits over their careers as they had such an early start to stardom you sometimes forget just how talented they are. The energy on stage was intense and for a photographer sometimes that can be challenging because you want to capture everything. Ella Hooper bounced from pillar to post with her infectious vibe spreading it through the crowd, the symptoms were enjoyment and sing-alongs, no one was spared, everyone was infected. The standout songs for me were "Weir", "I Am" and my favourite "Mascara" – I love that song!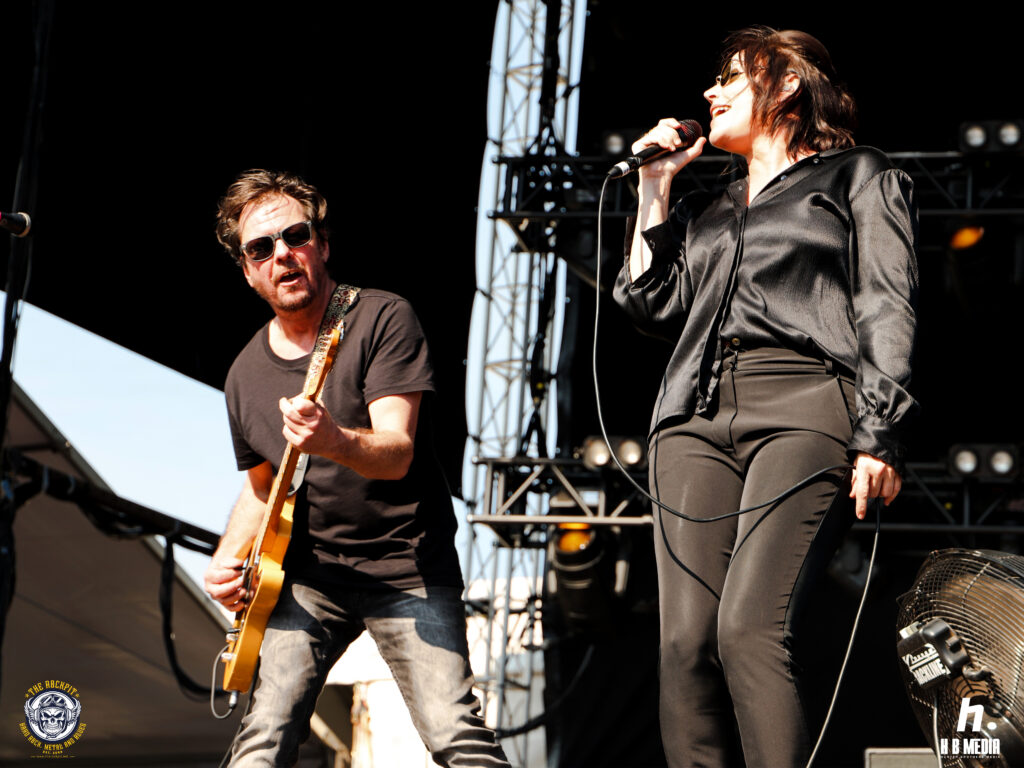 One of the most iconic Australian rock band for my generation were on the stage next – Baby Animals. I felt like all the oxygen in the venue was sucked up and all the attention was focused on front stage when Suze opened with those spine-tingling vocals. The Baby Animals owned the stage for their set like it owed them money and they were there to collect every penny. There was a point (and I remember it very clearly) were the crowd engaged in song no matter where they were, no matter what they were doing it was during "Rush you". Punters were stopping mid-conversation to sing along; It truly was a powerful moment hearing all those voices being delivered as one. Highlights for the set for me were "Rush You", "Painless" and another crowd pleaser "Early Warning".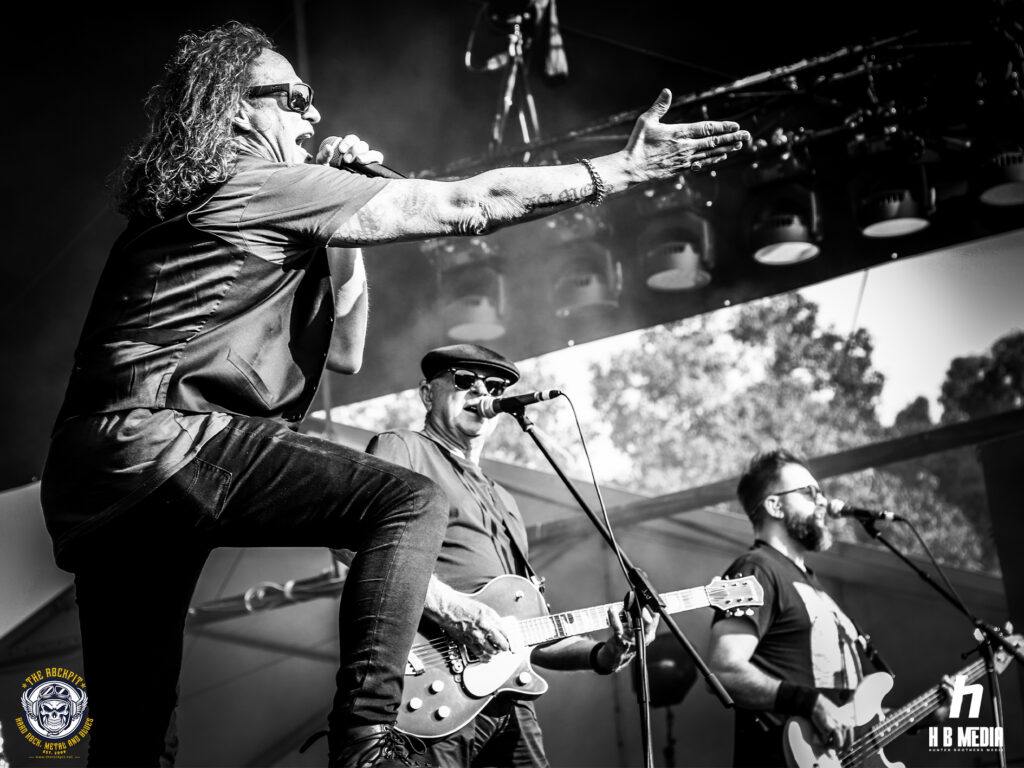 I needed a drink; I was still in shock that I had the whole media pit to myself. It is a very surreal when you realise that you are the only one there in the moment capturing the gig for your media outlet "The Rockpit". I don't think I really grasped just how surreal the evening was going to get until the next set started. The Angels – if you were to look up in the dictionary the definition of rock 'n' roll there would be a picture of The Angels with one of Australia's great frontmen Gleeso, front and centre. These champions sailed the rock 'n' roll ship throughout the sea of people at Sandalford with Dave Gleeson at the helm – showing no signs of slowing down as they delivered a fast paced and perfectly executed set. Highlights for me were "We Gotta Get Out of This Place" and "Dogs are Talking". BUT as I was saying earlier it did get very surreal during this set…… I witnessed something that will stay with me for a very long time – I heard 14,000+ fans yell probably one of the most defining and infamous songs of my youth… "Am I Ever Going To See Your Face Again" with those unofficial lyrics that are a "right of passage" for any Australian were deafening! Wow.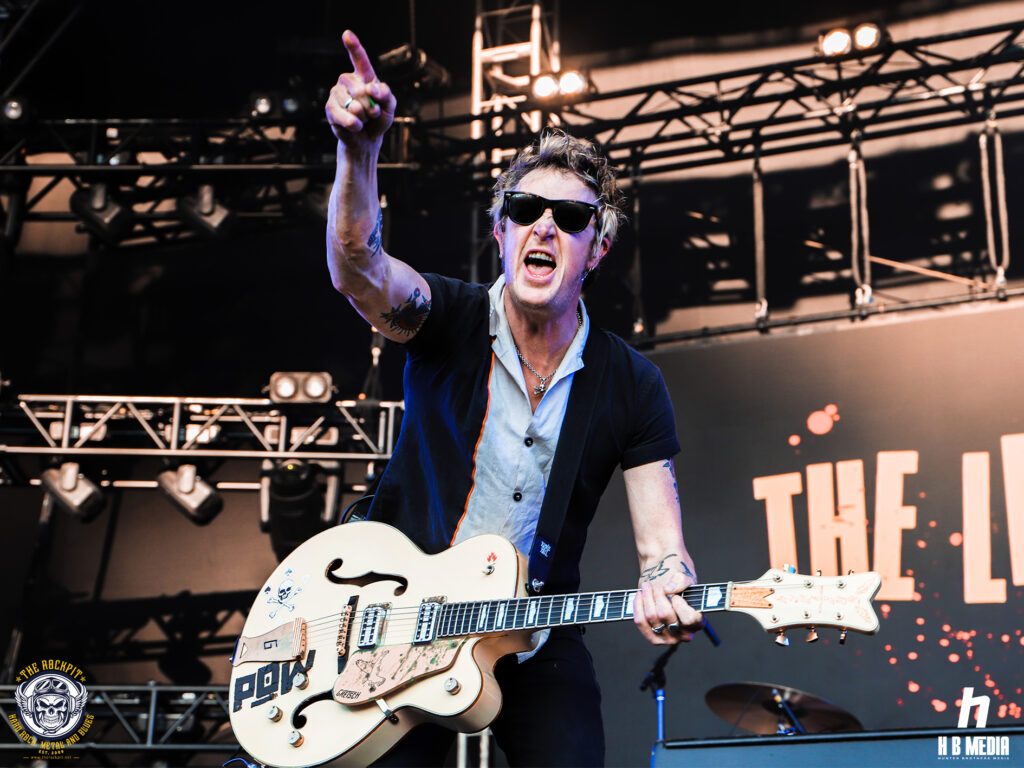 The Living End were a staple of my music diet growing up, catering to my desire to rebel and live my life my way. I had not seen them live in many years but still had their back catalogue on my phone listening to them when I needed a "pick me up". I understand that these champions are not as young as they used to be (because I am the same) – but someone really needs to tell them that!!! They sounded just like the last time I saw them at the infamous Big Day Out down to the finest detail of Scott balancing on his double bass (bass stunts) whilst still playing it as well!!!! My mind was blown. The crowd was in full swing enjoying everything that The Living End was dishing up. I felt like I had been teleported back in time to the late 90's to witness the birth of rockabilly all over again. Highlights for me were "All Torn Down", "White Noise" and huge crowd favourite – iconic classic "Prisoner of Society".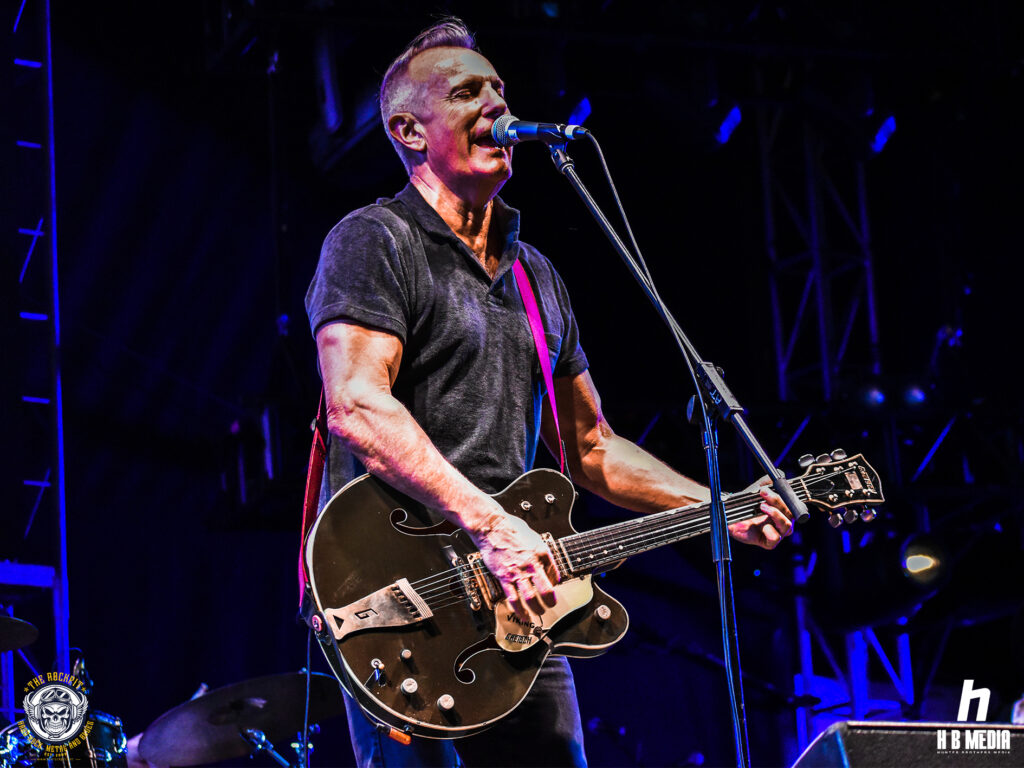 The sun had set and the mood of Sandalford began to change, the cooler air was setting in but the fans where still keeping warm with plenty of dancing and enjoying the blistering vocals from the one and only James Reyne. James has such an extensive back catalogue of classics whether it is from his own solo career or from his works with Australian Crawl – that is a pretty cool band to pull out the occasion song to perform. I heard so many requests being yelled out between songs that there was no way in the world that James could possibly squeeze them all in…… even with 60 minutes. Every single song was a sing-a-long. His story telling and ability to hold attention is second to none – a consummate performer you really need to witness him in person to appreciate it. Highlights for me were "The Boys Light Up", "Hammerhead" and another monster crowd participation song "Reckless" – it gave me goosebumps.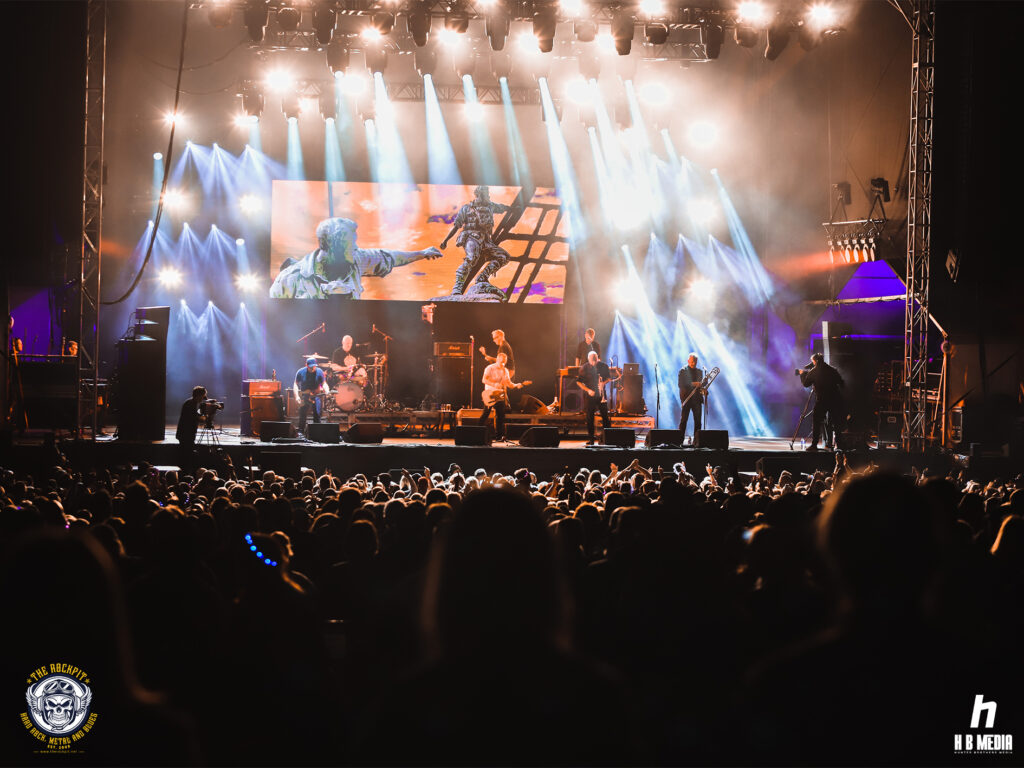 Last but certainly not least was Hunters & Collectors – their music is iconic and flavoured with everything that is Australian, it appeals to so many ages as it has flowed so beautifully over so many eras. Being a big fan of this band, I can see why they hold the focus of so many for so long. They are passionate, professional and love to put the emphasis on every note played. Correctly placed as the headliner of the gig it was a fitting end to a truly captivating day. Mark centered the crowd and channelled their energy into every song. I didn't want it to end but I appreciated the effort required to keep the momentum. Big moments for myself during this set were "Throw Your Arms Around Me" – everyone got their phones out with their torches on. "When The River Runs Dry" and the jewel in the crown was "Holy Grail".
It was a massive gig, one of the best line-ups I have covered and a credit to Red Hot Summer. The venue was perfect and the punters had the times of their lives (as did I). Looking forward to the next RED HOT SUMMER and having the media pit all to myself again.
FULL GALLERY TO FOLLOW…