Sometimes you get it just right and James Morley should be well proud of himself bringing together Simon Wright of AC/DC and Dio along with Tim 'Ripper' Owes of Judas Priest to give those at Perth's Badlands Bar a night to remember. You can never get enough Dio in my opinion whether it's his self-named band or the two immortal names he fronted in the 70's and 80's. Add Judas Priest too and you might just have the best night of the year. I know that tribute acts aren't for everyone but when you nail it like this, it's a thing of wonder.
Livewire opened up tonight's show, a nice dovetail into what was to come with Simon Wright of course coming to prominence with AC/DC, sadly they didn't tackle anything from any of the albums Simon played on, but you can't have everything!
Tonight of course was all about the music of the incomparable Ronnie James Dio (Black Sabbath, Rainbow and Dio) and Judas Priest and tonight's crowd was an incredible mixture of ages from 18 to 80! And man is it great as a Rock fan to see the kids there especially when they know each and every word!
Opening with a Judas Priest double hit of 'Metal Gods' and 'Breaking the Law' from 1980's iconic 'British Steel' isn't a bad way to start but when you follow that up with a searing rip through Black Sabbath's 'Mob Rules' it's breathtaking and the level of musicianship immediately evident.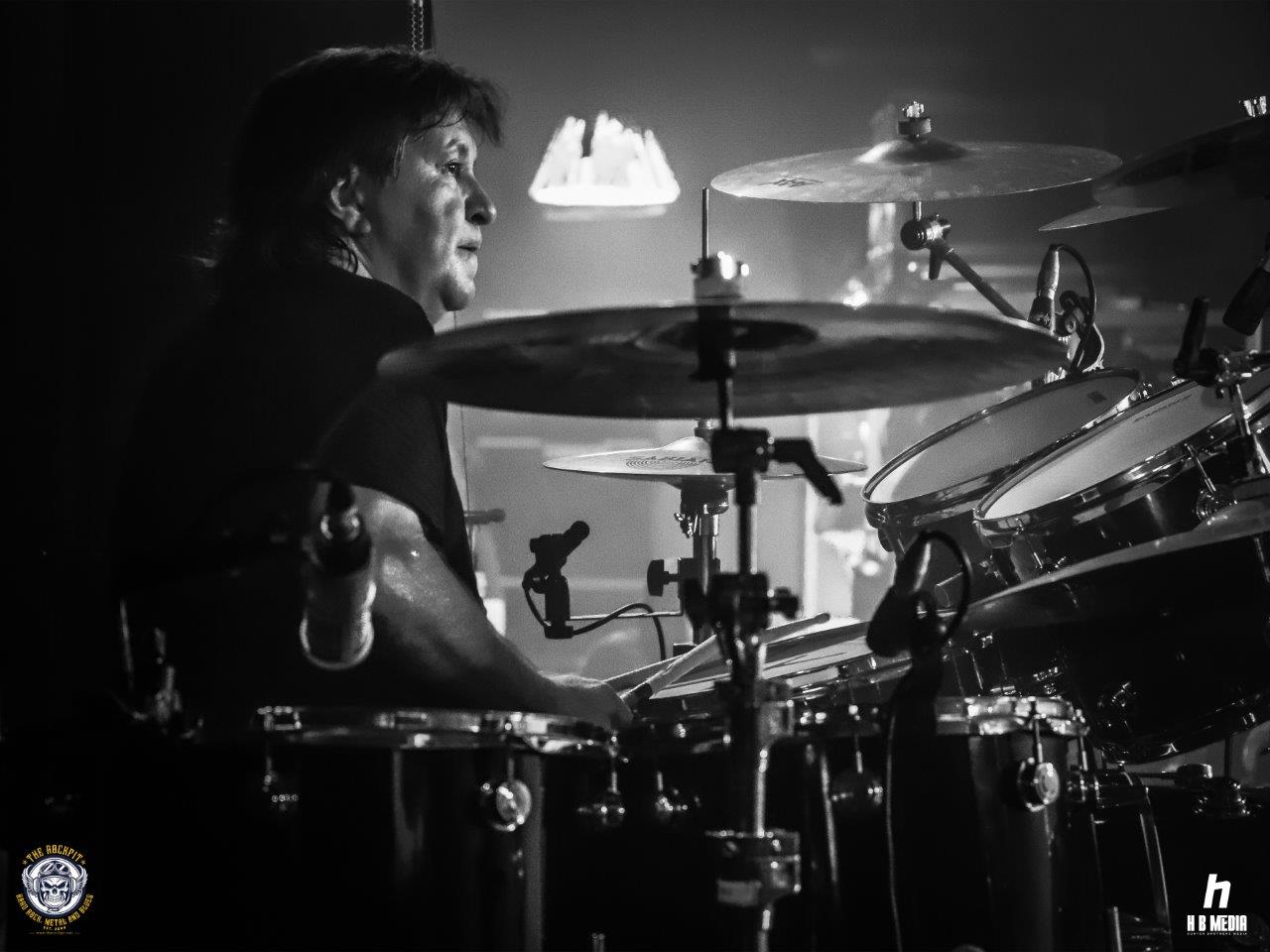 And whilst songs like 'Burn in Hell' from Ripper's first album with Priest 'Jugulator' might not be as immediately recognizable to everyone in the room Dio's 'Rainbow in the Dark' and Rainbow's 'Kill the King' that bookend it have the crowd jumping, pumping the air and flashing the horns.
Split into two sets (with a break for refreshments) we get a nice even mix of Dio and Priest and aside from a double guitar solo when we maybe could have packed in another song, and no songs from any of the Dio albums Simon played on in the studio you'd have to say it's one of the most enjoyable 'Tribute' nights I've ever witnessed.  They got it just right.

If you needed any persuasion then closing with 'Heaven and Hell', perhaps the pinnacle of Dio's stint in Sabbath nearly took the roof off!