Friday night at The Rosemount Hotel and a steady crowd has been flowing in for the launch of Claudia Tripp's new single. It is an eclectic mix of punters which really solidify to me just how diverse Claudia's talent is – appealing to everyone.
The gig has a scent of country in the air, a flicker of the occasional cowgirl hat dancing through the venue, clashing with the lights of the disco ball. The mood is jovial with a hint of excitement, everyone knows they are going to be entertained but not sure how and what songs will make the cut.
The lights dim, the music dissolves and Claudia's band makes their way onto the stage. There is a swing of attention from general conversation to expectation – when will the iconic violet haired vocalist enter? Building suspense Claudia enters, dazzling in her appearance she has come ready to perform.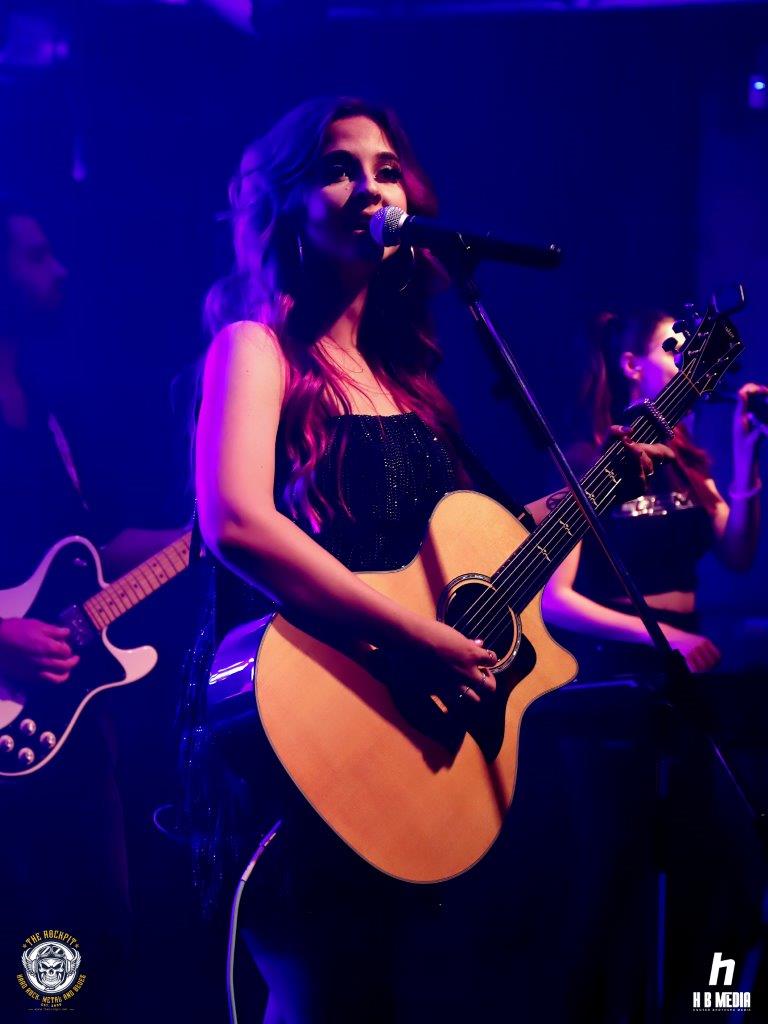 Claudia opens with a crowd favourite – "Too Far Gone" – it's a catchy number a little more fast paced than some of her other songs and instantly the fans are singing along. It felt like a small ember had finally caught some open air and ignited into a flame which raced through the crowd. Claudia continued to blast out hit after hit whilst sneaking in a few cheeky covers. I must admit I could not help but sing along to the Tom Cochrane classic "Life is a Highway" and Shania Twain's "Man I Feel Like a Woman" (the line dancing was something to behold – the whole band was in on it excluding the drummer).
I thoroughly enjoyed the solo performance of "Tear My Heart Out" with the stage lit behind Claudia it really set the ambiance allowing me to completely submerge myself in her vocal prowess. Another highlight for me was "Don't Call Me Angel" – it is an emotionally charged song that is extremely relatable, all about love and being in the moment. If you get the chance check it out on her official YouTube channel its pretty cool.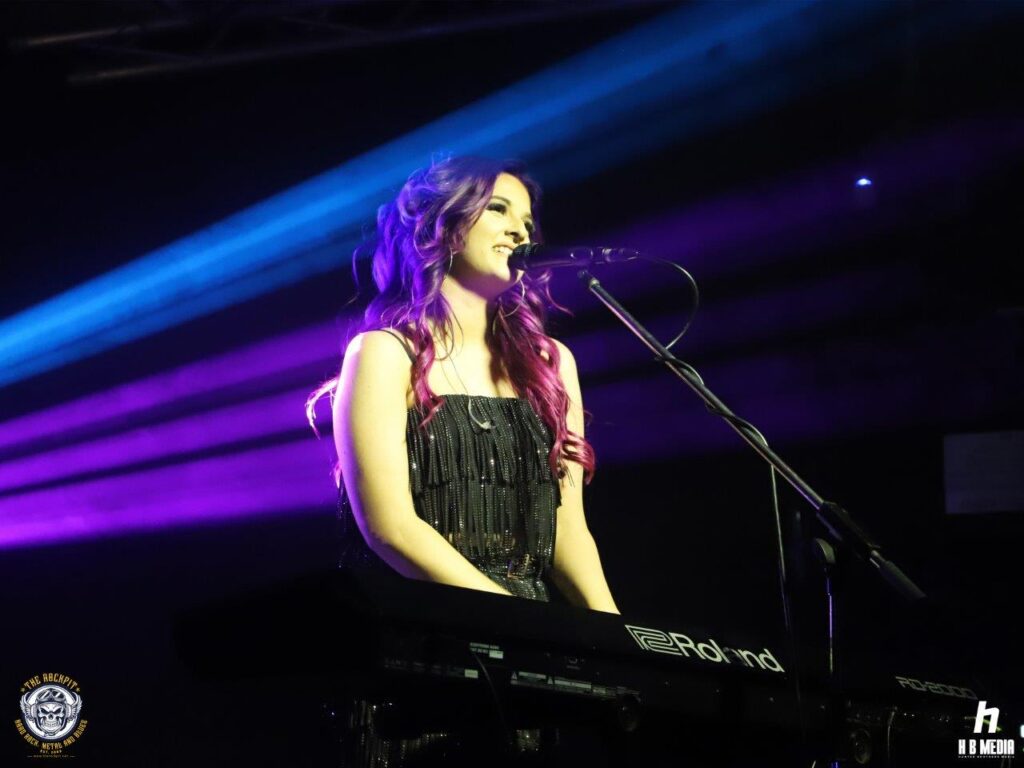 The cream on the top of the Claudia cake for me was her latest single "I Only Miss You When I'm Drunk". I had previously seen her perform it live when Claudia was supporting Tex Perkins and Matt Walker a couple of months ago (that was an amazing show) at The Stirling Arms – I absolutely loved it. It's playful and vulnerable yet sassy and technically on-point with its delivery. When she performed the single last time, it was a solo rendition. I was pleasantly surprised as to how much the band injects such infectious enthusiasm with just having them there (you can see they really enjoy performing with Claudia) it creates another dimension to the performance.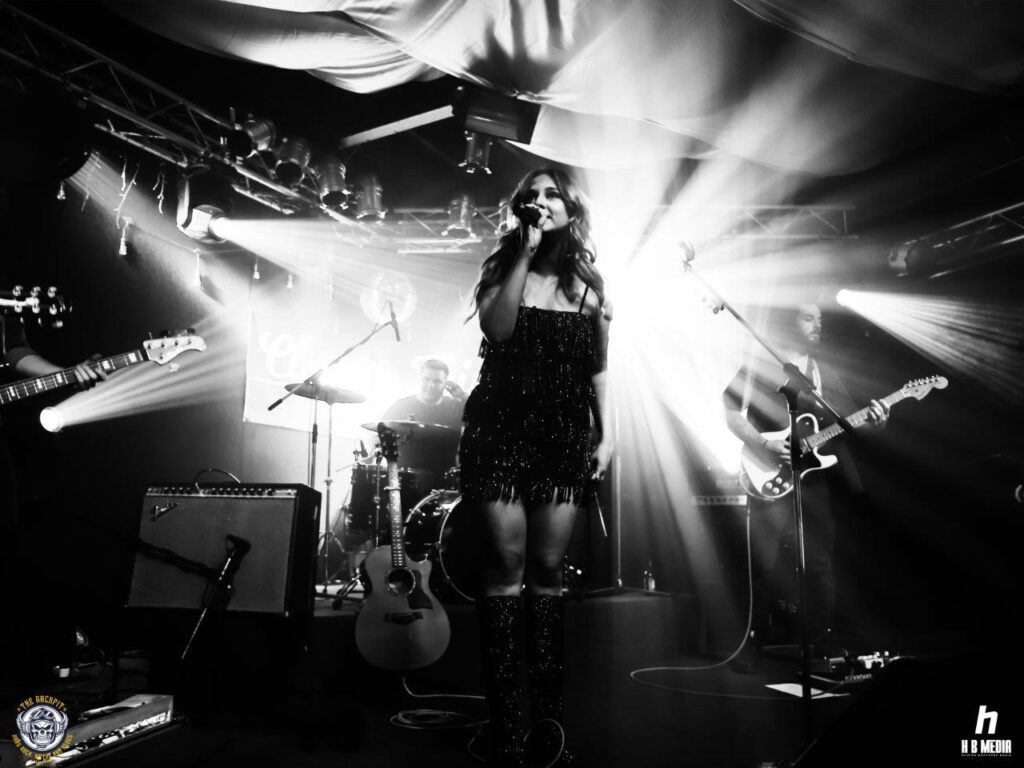 Claudia has put enormous thought into her delivery, stage presence, her brand and you can see it is starting to pay dividends. If you love your mix of country / rock / power vocals with a hint of a mischievous smile, then this talented artist will have you asking for more. Claudia writes with passion, you can see that in how she performs and she constantly strives to be the best artist she can be.
I am excited to see what comes out of the "Tripp" camp in the near future, do yourself a favour and check out this very talented Western Australian woman…… before she becomes famous!