Review by Tommy Gallagher
We sent our newest reviewer to join our team to check out the double single launch from Hailmary & Amberdown at the Milk Bar in Perth.
Dining with Sinners – Talk about a band with some MEAN riffs with their vocalist Michelle sporting an angelic voice – Dining with Sinners may be a young outfit but the maturity in their performance seems to equate more to a band who's been around for 10 years. Man, I love their power – and I hate them, how dare you be so talented at your age? I really dug Michelle's attitude, she's a little superstar in the making. She hits these delicate nuances with the notes she sings, leaving me jealous as a former frontman myself. The whole band was tight, their music is interesting and no where near being cookie cutter – This was a fun start to the night.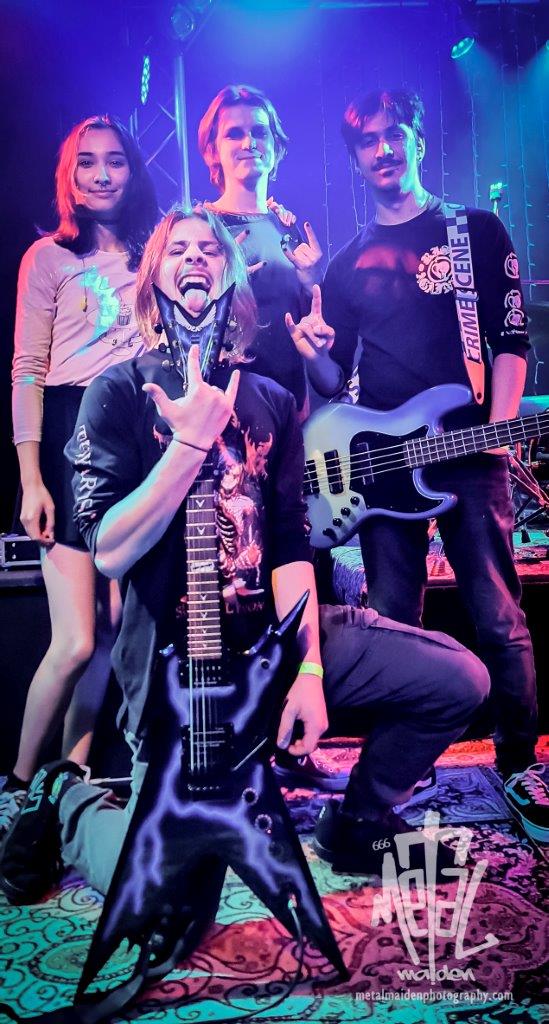 Next up was Crimea, another young rock band from Perth who I saw play a while ago at the Perth Rocks Festival and they rang true to their form that day on this gig. These lads are solid as a rock. The power and passion exudes from them as they tore it up as only they can do. Powerful drums, meaty riffs and an attitude fitting for a bill like this. Keep the movement up boys, that's what I like to see. A band who PERFORMS as they play their tunes. From go to WOAH they rocked the Civic and they continues our streak of fun for the evening! Talk about a wild experience.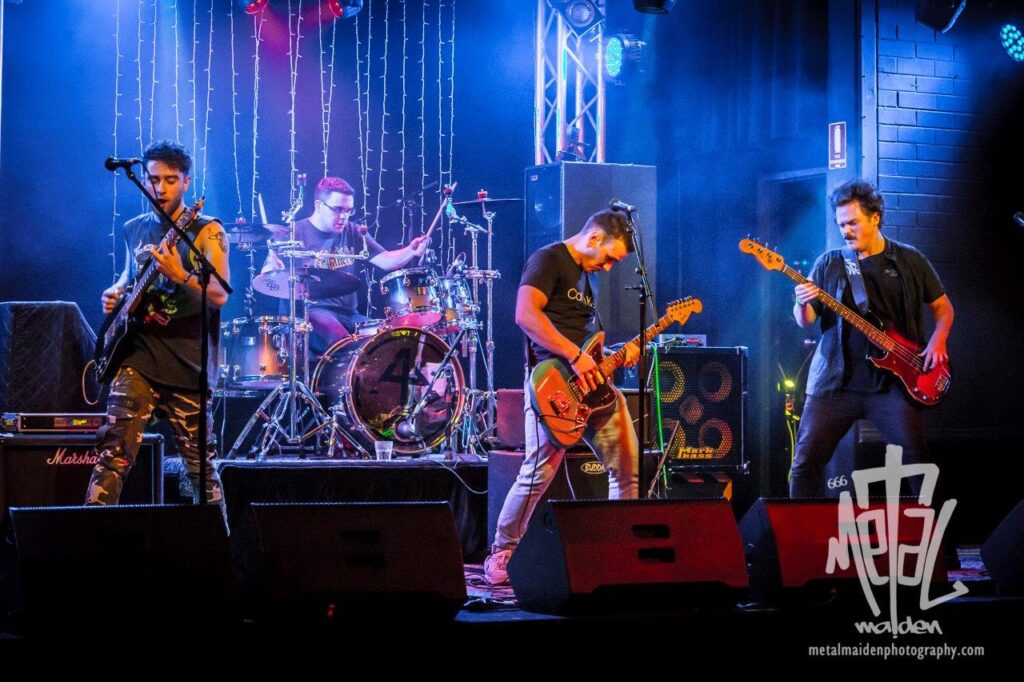 Desert Dogs hopped on next and essentially melted everyone's face off with their chunky riffs and wild wailing guitars, tubthumping drums as tight as can be, with this vocalist that just belts it out like he's trying to address 100,000 people without a microphone. Desert Dogs have gained a great name for themselves since their inception and their performance on this night may have had Amberdown and Hailmary pulling on their collars wondering how in the hell they are going to follow that performance. Now was time to up the ante.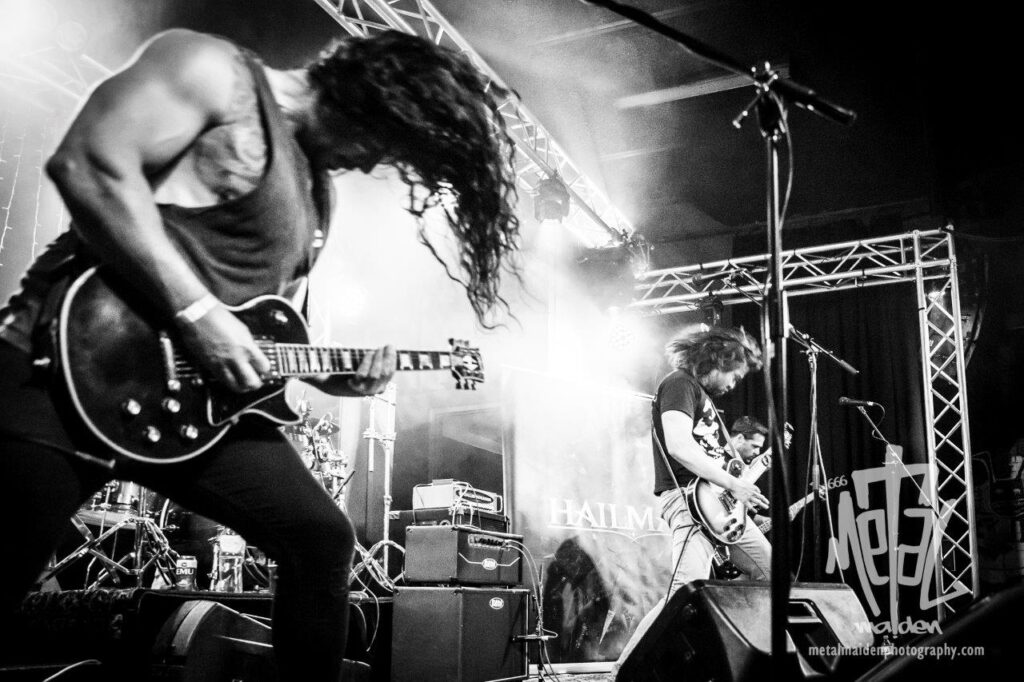 One of the Super Powers of the evening, Hailmary were up next and there's a clear distinction between these guys and everybody else on the bill. I mean no disrespect to any of the other bands when I say that. Hailmary have been one of the premiere rock bands here in Perth for 15 years and there's a reason they are this good. They have finally put together a line-up that looks to stand the test of time. Somebody, anybody out there in the music world, why do you sleep on a band that is this tight and has so many great songs with great hooks? It's the travesty that is the Perth Music Scene where amazing bands don't get discovered because we are so isolated over here. It's a crying shame. This band is a band I would put up next to any of the biggest and best in the world, for their fire, their energy and their belief in the product they have created. It was an absolutely killer set and a they really got the whole audience into it. Lead Singer Kevin Curran is on a whole new level, Kiran the bassist is ever so Mr Reliable, Tubthumper Vas is a world class drummer who plays like no other, and the big boy Daniel Connell on guitar and killer backing vocals commanded the stage like second in charge. What a set!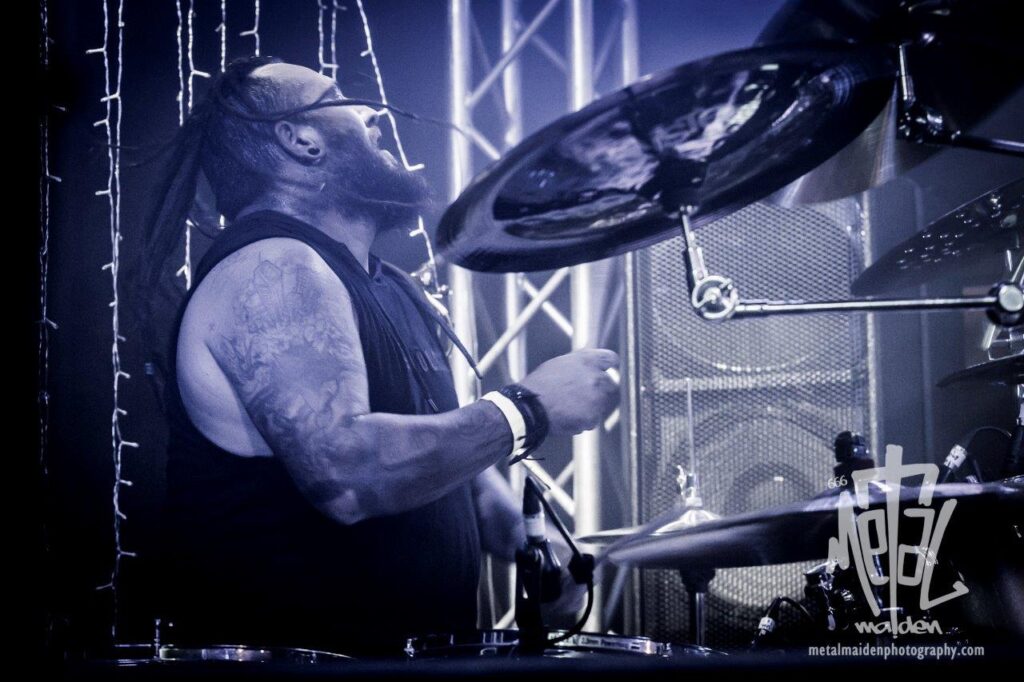 The second of Perth's Super Powers Amberdown headlined the show, frontman Daniel Connell was a warrior tonight playing with both headlining bands. They really were the perfect choice to end the proceedings though. They're lively, they're wild, they're intense, they're everything you'd expect from a frustrated talented band stuck in this isolated city, deserving of discovery, deserving of a bigger platform. The Milk Bar at the Civic has been a wonderful venue for years, but a band like Amberdown should be touring Europe and on a much larger scale. They are a three piece now, but they still have an intensity to them of a band of 5. A gig like this which spans bands of different ages, slightly different styles, it ended up being one of the gigs of the year!
Photos by Viv Canini
Insta: 666metalmaiden
Website: metalmaidenphotography.com