Four-piece Australian alt/rock project Hyperdrive Stereo, signed to Golden Robot Records, recently announced that their debut will be released in November 2022, after 20 years in the making. In the lead up to the album release Hyperdrive Stereo have just released their second single 'Metermaid' off the album, which is available now on all digital platforms. This track is the follow up to the recent single 'Contact.'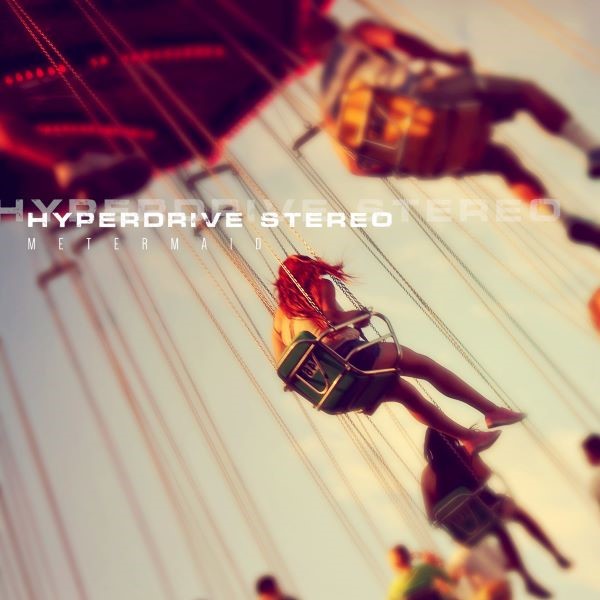 'Metermaid' is a song about a drug addict who leaves his kid strapped in the car. Regret in a moment that can't be undone. The song is confronting and brutally honest as its story unfolds.
Hyperdrive Stereo consists of Mat Robins and Mark Robins from Australian band, Cicadastone, actor/writer/producer/comedian/musician, Jason Gann, (best known for his role as the title character in the Australian comedy series 'Wilfred,' and the U.S. reboot of the same name), and Agostino Soldati.
Hyperdrive Stereo was formed in the 90's and born from the pairing of two bands divided by states. From Melbourne (Victoria) was Mark Robins (guitars), Mat Robins (bass) and Ago Soldati (drums), a three piece band looking to expand and evolve. And from Brisbane (Queensland) was Jason Gann (vocals) who was in between bands and after a new project to collaborate with.
The guys would spend months writing music, passing it to Jason to write lyrics to have input in the creation of the songs. Everyone would chip in their share to fly Jason to Melbourne and record demos with the band, and also on some occasions play shows. The chemistry of the band was dynamite and in the studio the music flowed. As a band, Hyperdrive Stereo just had a knack for churning out unique ideas and crafting truly original material.
Then life happened…
A tragic event changed everything. Hyperdrive Stereo was put on hold with no idea if or when it would ever happen again. Over time, the guys all got married, had kids, got jobs, travelled, had other creative projects etc, but were always mindful of those songs, that time, and the brotherhood of being in the band.
The music never had the chance to be heard and the songs were too good not to share, too good not to ask the question…do we want to finish what was started?
It took over 20 years for Hyperdrive Stereo to regroup and to realise that they all need to do this – so they did…and the journey continues…