Melbourne hard rockers Dead City Ruins are gearing up for two massive shows in November to support the recent release of their fourth studio album, Shockwave.  Straight off the back of supporting the hottest band in the world KISS, the hottest band from Croydon bring their incendiary live show to life for two exclusive performances in Sydney and Melbourne. Adding to the nights of riffage, DCR have announced some killer bands will be joinging them!
They add "These shows just got whole better now that we've selected some of the best local bands around to join us at our Shockwave album launch shows"
TOUR DATES
Friday, November 11: The Factory Floor, Sydney
Joined by
Fox Company & Avalanche
Event Page | Tickets
Saturday, November 12: Corner Hotel, Melbourne
Joined by
The Miffs, True Believer & Avalanche
Event Page | Tickets
The band comment on the upcoming shows: "These are the biggest, most ambitious shows on home soil to date with new surprises, New blood, New Riffs and new power. Crack a beer and crank it up! Early bird discounted tickets are SOLD OUT for Melbourne, bugger all left for Sydney! So get in fast!"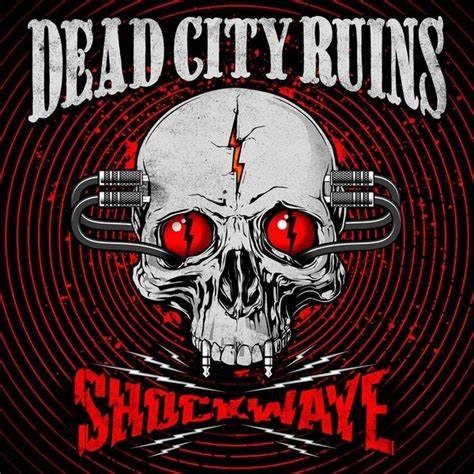 Following their much acclaimed, third album Never Say Die in 2018, Shockwave not only introduced new vocalist, Steve Welsh, but showcases the band's exceptional songwriting talent and high voltage rock 'n' roll at its best!
As Shockwave proves, Dead City Ruins don't just have a penchant for songwriting, but also arrangements and the right energy. Formed in 2012, the band sold their belongings and went all-in when it comes to rock 'n' roll. Tirelessly touring the planet, the band has managed to capture the hearts of its audience gig by gig – much like Rival Sons, Monster Truck, and similar trailblazers of their generation have. They also share a list of influences with these acts, namely Deep Purple, Guns N' Roses, Zeppelin. Their goal: bring rock 'n' roll back to the people, and there is no doubt about it, they will!
Shockwave is out now!
bfan.link/DeadCityRuins-Shockwave