When you've got a back catalogue like Daryl Braithwaite's it's hard to find new material that will slip easily into an established canon of classic hits. In 2020, when almost no one expected it, Braithwaite returned with a stunning new single 'Love Songs'. Let's face it, you don't get to wear that King of Pop crown for nothing. Daryl's vocal pipes should be listed as a national treasure – as should his instinct for hearing a song and making it his own. It's no surprise Daryl's live audience warmed to the song immediately.
"It's like when I started out with Sherbet in 1970, that's how you would gauge the reaction to new material. We'd all discuss it after the gig if the song had worked or not. The audience are the best indicator of those things. Roger finally got to hear it and said, 'It suits you more than P!nk, and she's not recording at the moment'. I was relieved. So, we went ahead and recorded it."
Daryl Braithwaite is an iconic Australian singer/songwriter and ARIA Hall Of Fame Inductee. As the front man and vocalist for 1970's band Sherbet, Braithwaite rode a wave of local and international success with songs such as Howzat and Summer Love propelling the band the band to superstar status. Braithwaite went on to embark on a highly successful solo career which included a #1 ARIA Album Chart for his album Edge (1988) featuring the hit singles As The Days Go By and One Summer. Braithwaite's 1990 follow up album Rise included the single The Horses which reached #1 on the ARIA Singles Chart and to this day remains an anthem for generations of Australians. In 2020, Braithwaite joined a host of local and international artists to perform at Fire Fight Australia, Concert For National Bushfire Relief in front of an audience in excess of 70,000 at Sydney's ANZ Stadium.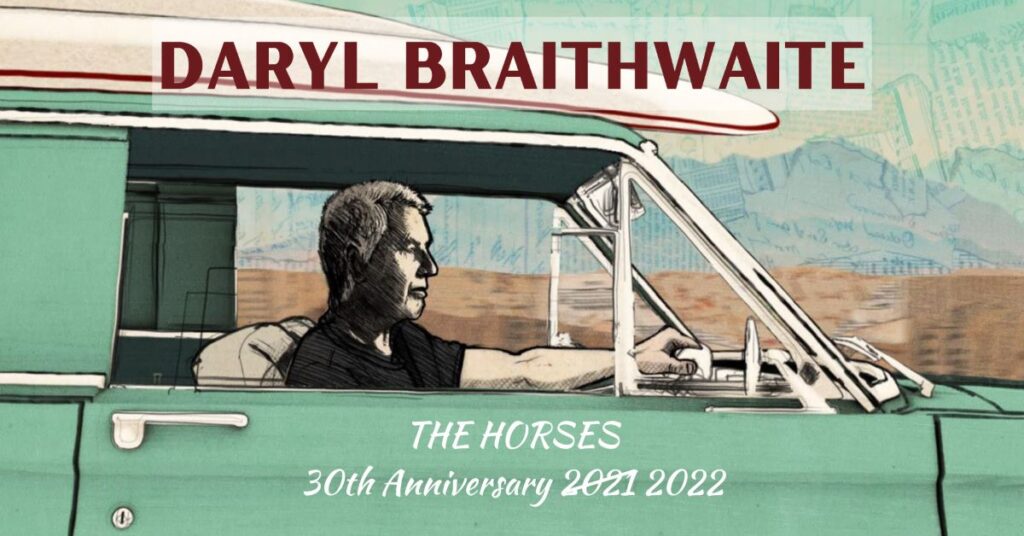 DARYL BRAITHWAITE – THE HORSES 30th ANNIVERSARY WA SHOWS
Friday 9th December – Port Beach Brewery, North Fremantle
TICKETS HERE
Saturday 10th December – Charles Hotel, North Perth
TICKETS HERE