Zaccaria Concerts & Touring are thrilled to announce that By The C is back this summer to deliver another season of live music in some of the most scenic locations in the country!  This year showcases some of the best Aussie favourites featuring Jimmy Barnes, The Living End, Wolfmother, Noiseworks, Baby Animals, The Screaming Jets, Thirsty Merc & Dallas Crane.
The crash of a drumkit, the thunder of a bass guitar, and waves of roaring music rolling over the crowd. This is real music. This is By The C.  The shows will bring a tidal wave of epic live music with the most stacked line-up yet! This beachside festival event is the perfect place to kick back or dance the day & night away with these era-defining and iconic tracks, topped up with food trucks and a pop-up bar for the ultimate beachside experience.
Says Jimmy Barnes "We're only doing a handful of shows this summer, so we intend to make each and every one of them count.  They're a full tilt line-up of great rock bands and I can't wait to get back out there."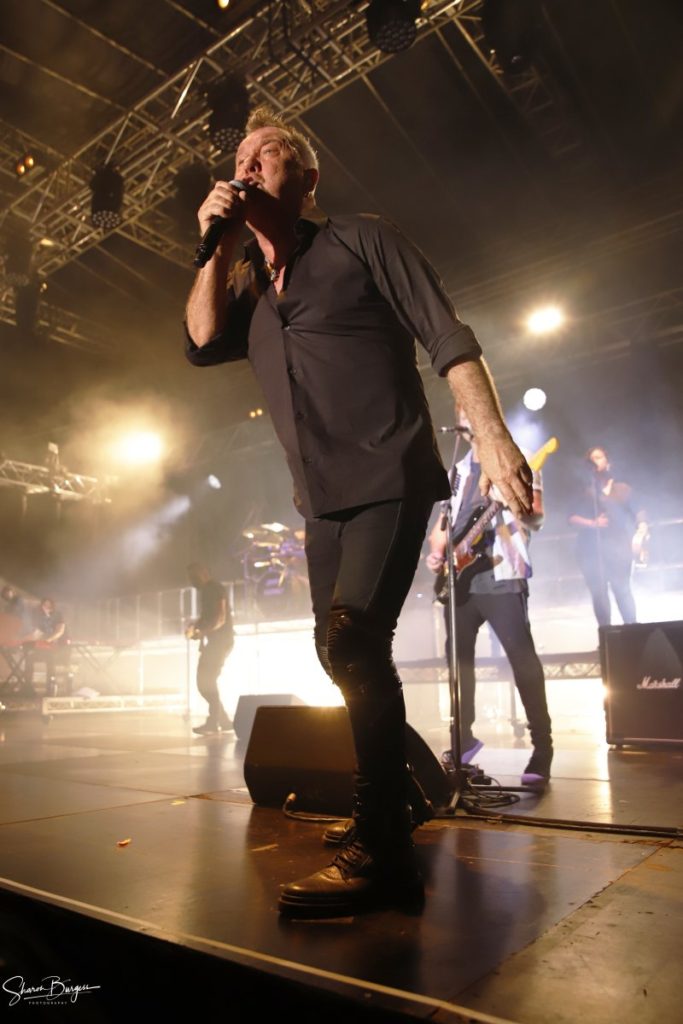 Jimmy Barnes, is the heart and soul of Australian rock and roll. He has nineteen #1 albums, more than The Beatles, and he has sold more records in Australia than any other local artist. For over 40 years he has delivered some of our most intense and iconic live performances both as a solo performer and as front man for the legendary Cold Chisel, leading him to be inducted into the ARIA Hall of fame … twice. He is truly in a league of his own. In addition to his phenomenal music career, Jimmy has also written three #1 bestselling books, with his acclaimed memoirs Working Class Boy and Working Class Man winning back to back ABIA Awards in 2017 and 2018. Never one to slow down, Jimmy released two new titles in 2021 – a 2nd children's book, Rosie the Rhinoceros and a cookbook with his wife Jane titled Where the River Bends.  He and Jane also lifted Australian spirits throughout the Covid pandemic with their daily 'at home' performances attracting over 100 million views on social media.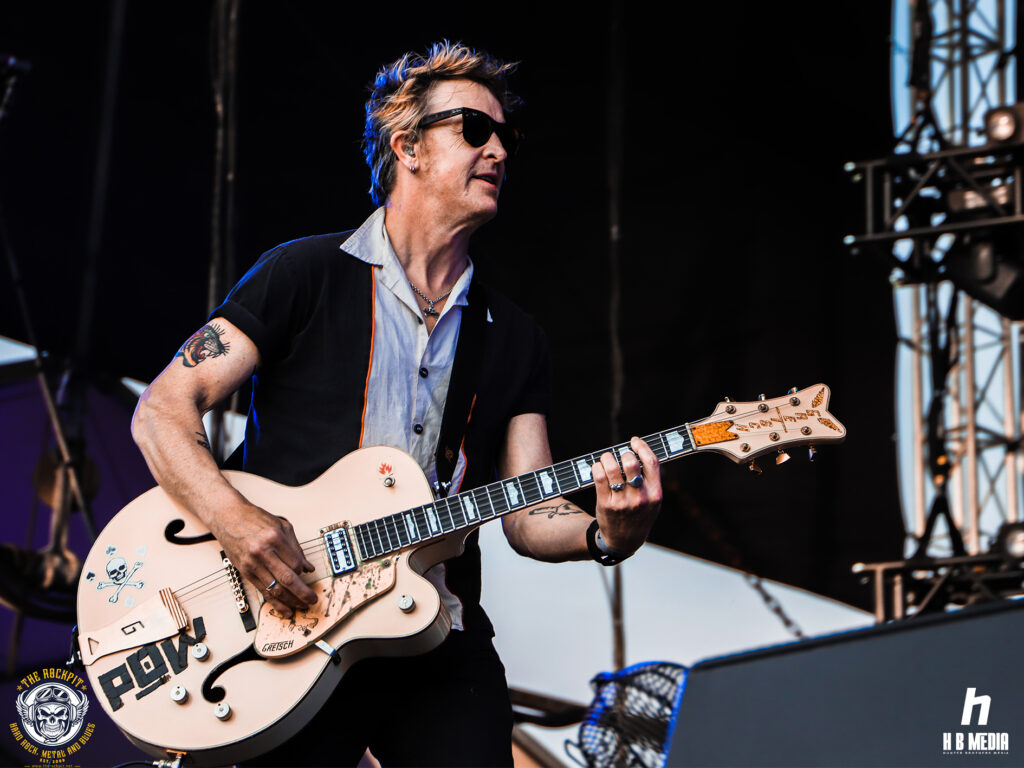 The Living End are an Australian punk rock band formed in 1994. Since 2002 the line-up consists of Chris Cheney, Scott Owen and Andy Strachan. The band rose to fame in 1997 after the release of their double A-sided single, "Second Solution" / "Prisoner of Society". They have released eight studio albums and have had two No. 1 debuts on the Australian Albums Aria Chart.  They have also gained chart success in the United States and United Kingdom.  The Living End are one of Australia's most ferocious live acts, consistently headlining festivals around the country. Their blistering live performances have earned the band an enviable position of one of Australia's greatest live bands.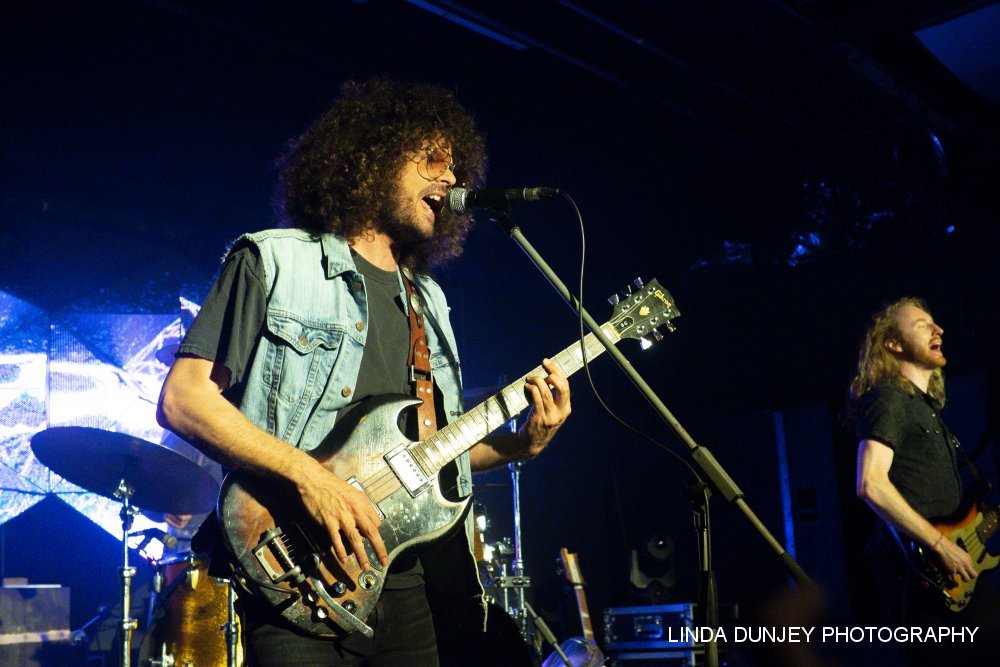 Led by vocalist/guitarist Andrew Stockdale, Wolfmother has amassed a global fanbase, played to packed-house crowds around the world and delivered showstealing sets at star-studded festivals like Coachella, Isle of Wight, Lollapalooza, Splendour in the Grass, Rock en Seine and Fuji Rock to name a few.  They have been invited to share stages with rock icons AC/DC, Guns'n'Roses and for Led Zeppelin's induction into the UK Music Hall of Fame, Wolfmother was personally invited as their guest performers.  After the colossal success of their debut record, Stockdale wrote and released another four records under the moniker of Wolfmother: Cosmic Egg, New Crown, Victorious and more recently Rock'n'Roll Baby, as well as two solo records Keep Moving and Slipstream. Stockdale has also collaborated on Slash's first solo effort, 'By The Sword' and last year with Chris Cester of Jet on 'Chase The Feeling'.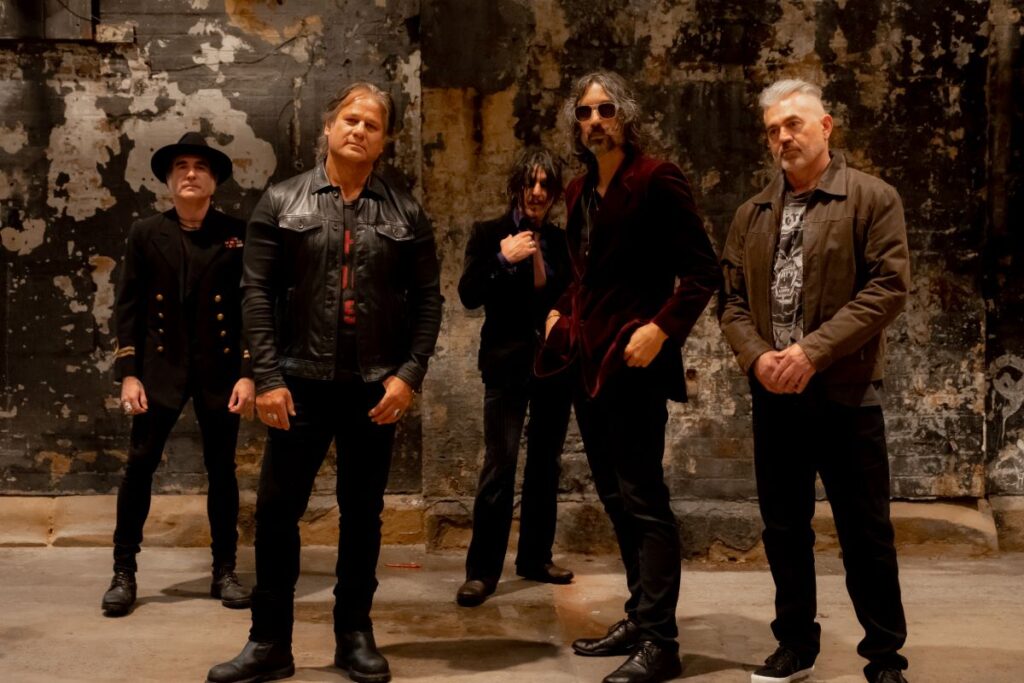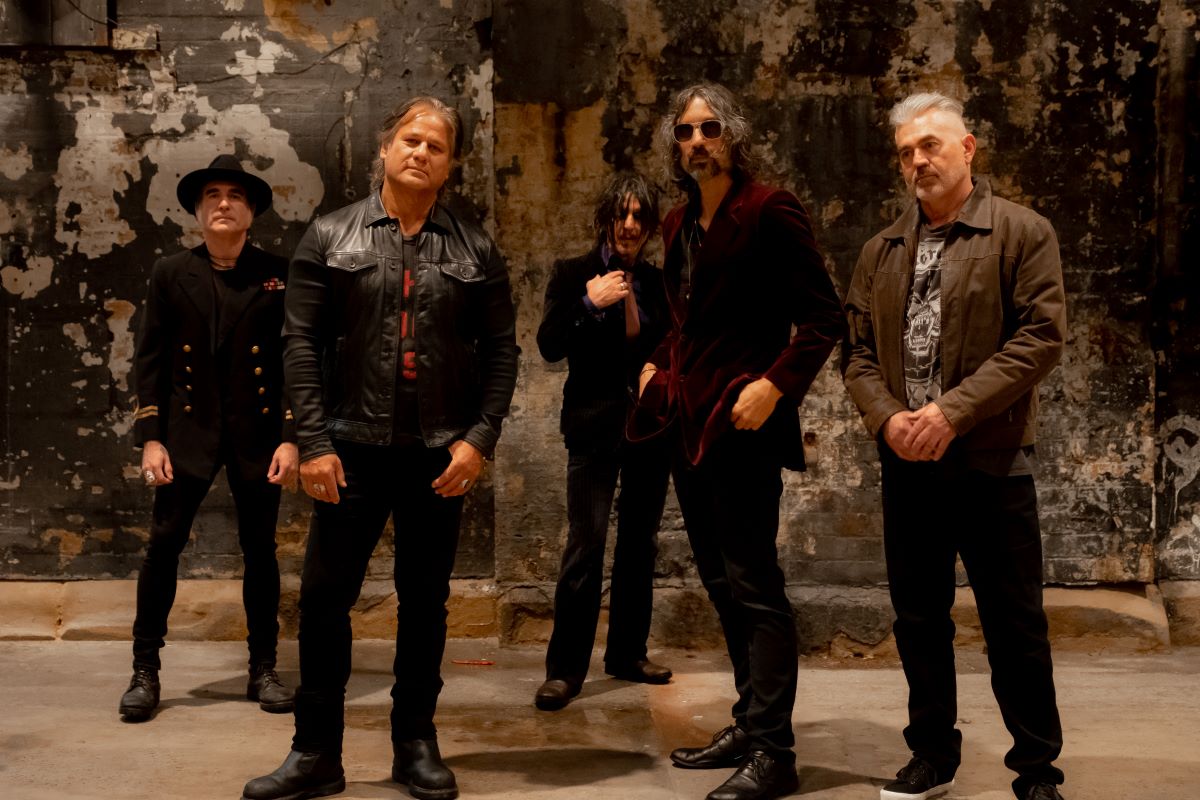 Noiseworks provided the soundtrack to every big night in the 1980's, with rock anthems No Lies, Take Me Back, Hot Chilli Woman, Touch, and countless others. Get ready to rock as the original members reform to honour the memory of their co-founder and guitarist, the late, great, Stuart 'Chet' Fraser. Jon Stevens, Steve Balbi, Kevin Nicol and Justin Stanley will be joined by very special guest, Jack Jones on guitar and vocals. With the release of their new 2022 album along with all their legendary hits, Noiseworks will reignite a passion for rock n roll!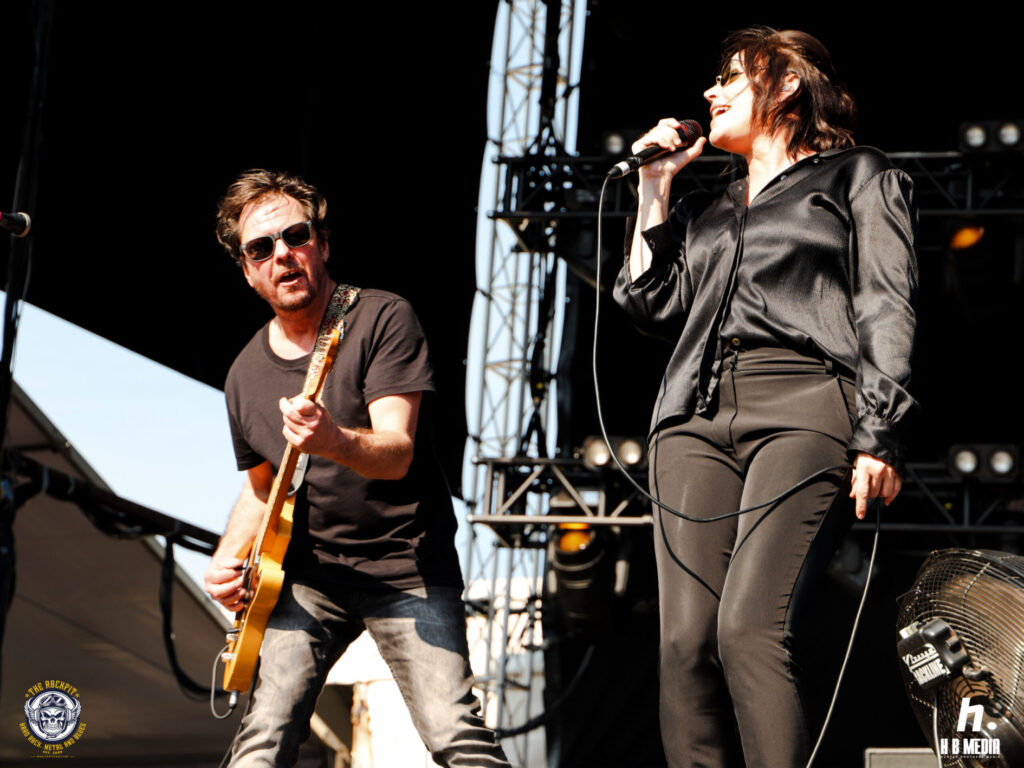 It has been 30 years since one of Australia's most revered rock bands, Baby Animals, burst onto the scene with the release of their 8x Platinum, ARIA Award winning, self-titled debut album, featuring iconic hits 'Rush You', 'Early Warning', 'Painless' and 'One Word'.   The band was touring with Van Halen in the US when they heard the album had topped the charts, 'Baby Animals' spending six weeks at number one in Australia and keeping Nirvana's 'Nevermind' out of top spot. The album went eight times platinum and won three ARIA Awards – Best Album, Best Debut Album and Best Debut Single. It was also declared one of the Top 25 albums of 1992 in UK rock bible Kerrang!, and Baby Animals performed 'Painless' on Late Night With David Letterman.  They later appeared in The 100 Best Australian Albums, and Suze DeMarchi was also featured in the book Rock Chicks, The Hottest Female Rockers from the 1960s to Now.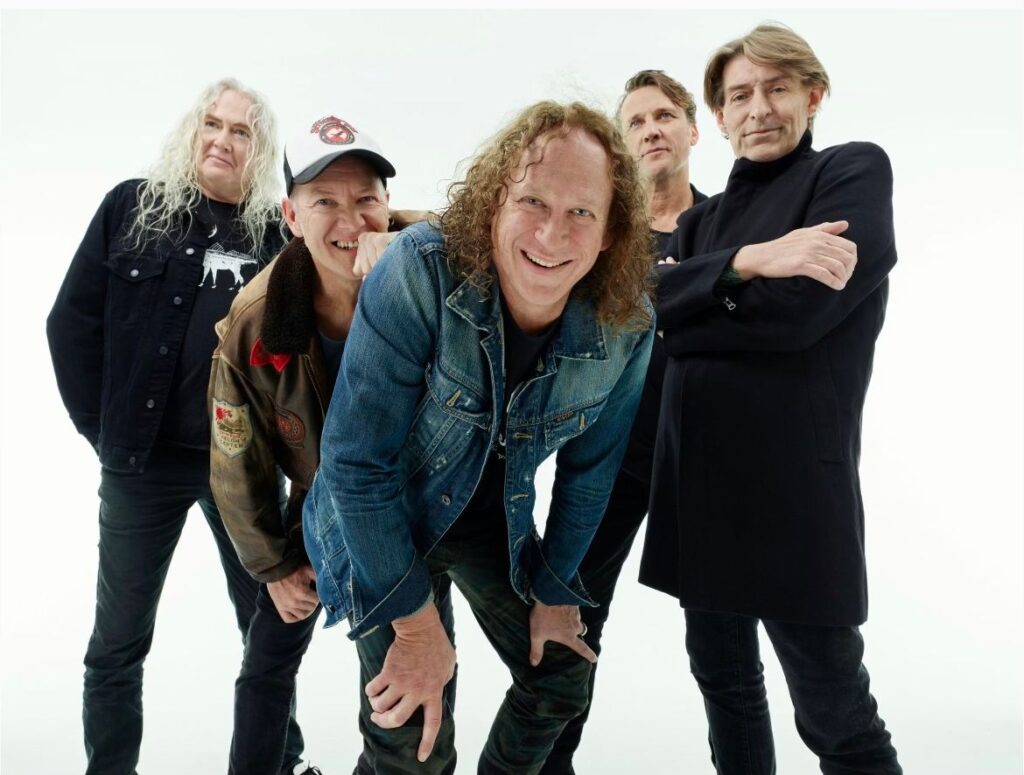 The Screaming Jets have been an enduring rock entity on the Australian Music landscape for the past 30 years.  The Jets boast a long list of achievements…9 albums, 3 of which peaked in the Top 5 ARIA album charts, 8 top 40 singles, ARIA nominations, international touring, and the most played Oz rock single in Triple M Sydney's history in the anthemic 'Better'.  They continue to deliver a rock show guaranteed to wow and delight new and old die-hard fans and they never disappoint with their unique firebrand Oz rock. 30 years on and literally thousands of gigs later, they are considered the 'Last Great Pub Rock band' in Australia and playing better than ever before. High praise for the boys from Newcastle.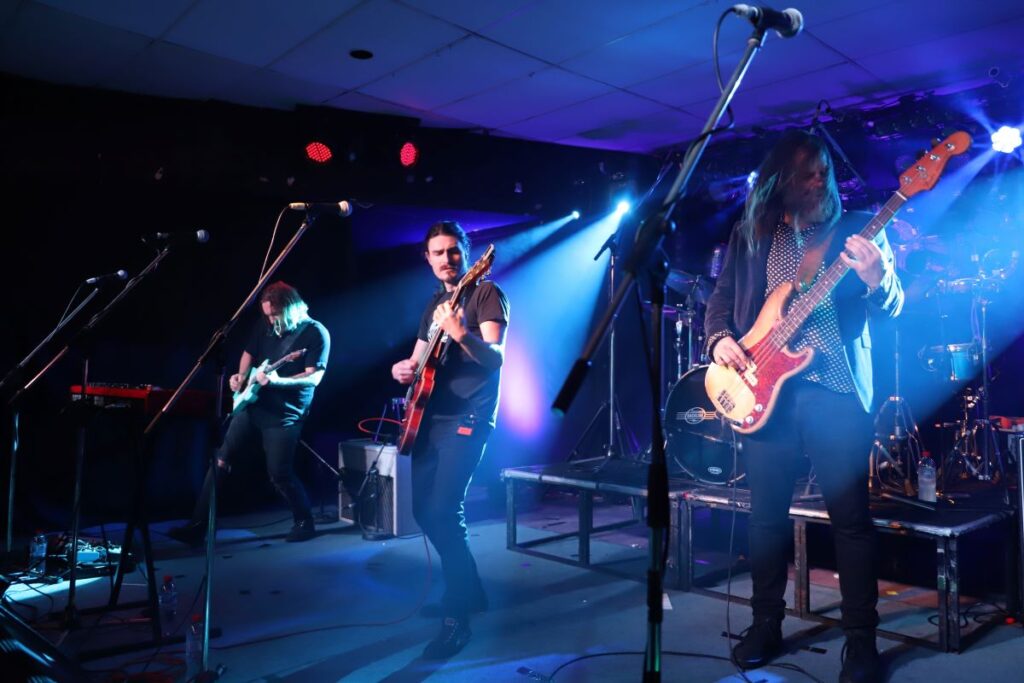 Thirsty Merc are unquestionably one of Australia's finest live acts.  Having released 4 critically acclaimed albums, over 250,000 album sales under their belt, a finalist in the APRA Song of the Year for 20 Good Reasons (which also reached #1 on iTunes in Australia), 5 ARIA Award nominations, Thirsty Merc have found their way into the fabric of Australia's musical landscape with songs such as Someday Someday, In The Summertime, 20 Good Reasons, Tommy And Krista, and more.  They recently released their 5th album "Celebration" on 17th June which sees them covering some well-known (and some not so well-known) Australian songs from across the decades. Since 2015 Thirsty Merc have released music as an independent band. They have toured and recorded music consistently during their career.
Dallas Crane are a triple ARIA Award nominated Australian alternative rock band from Melbourne. Their self-titled third album was released on 10 July 2004, which peaked in the ARIA Albums Chart top 50. Its nominations at the ARIA Music Awards of 2004, included Best Rock Album. Its lead single, "Dirty Hearts" (June 2004), debuted in the related ARIA Singles Chart top 50. Dallas Crane's fourth album, Factory Girls (16 September 2006), peaked in the top 30. Their highest charting single, "Sit on My Knee" – a duet with Jimmy Barnes – reached No. 14 in July 2005. In 2009 they featured as a support act for The Who on a national stadium tour. After re-grouping following a short hiatus in 2012 Dallas Crane's began work on their 5th studio album "Scoundrels" featuring Chris Brodie on bass guitar, Dave Larkin on vocals and guitar, Steve Pinkerton on drums and Pete Satchell on guitar and vocals.
BY THE C TOUR DATES 2023:
Sunday 29th January – Thomas Dalton Park, Wollongong NSW
Featuring Jimmy Barnes, The Living End, Noiseworks, Baby Animals,
The Screaming Jets & Thirsty Merc
Saturday, 4th February – Torquay Common, Torquay VIC
Featuring Jimmy Barnes, The Living End, Wolfmother, Noiseworks,
Baby Animals & Dallas Crane
Sunday 5th February – Royal Tasmanian Botanical Gardens, Hobart TAS
Featuring Jimmy Barnes, The Living End, Noiseworks, Baby Animals & Dallas Crane
Saturday 18th February – Park Beach Reserve, Coffs Harbour NSW
Featuring Jimmy Barnes, The Living End, Noiseworks, Baby Animals,
The Screaming Jets & Thirsty Merc
*Please note artist line-ups differ slightly for each show
  Tickets on sale Saturday 22nd October at 10.00am AEDT
Tickets are available at: www.ticketmaster.com.au
For further information, please visit: www.bythec.com.au
Get social:
#ByTheC2023
Facebook:  bythecaustralia
Instagram:  @bythecaustralia