Melbourne's Amyl and The Sniffers have dominated the list of nominees for the 2022 ARIA Awards, with the band bagging six nominations for their already-acclaimed, increasingly adored, sophomore album Comfort To Me – out now via B2B Records.
The band is nominated for Album of the Year, Best Group, Best Rock Album, Best Australian Live Act presented by Heaps Normal *public vote*, Producer – Best Produced Album presented by Neumann (with Dan Luscombe) and Best Video – 'Hertz' presented by YouTube (with John Angus Stewart) *public vote*. Comfort To Me, which was co-produced by the band and Luscombe, is the follow-up to Amyl and The Sniffers' self-titled debut album, which won the 2019 ARIA Award for Best Rock Album.
With its lyrics largely written during the Australian Bushfire season, when The Sniffers were already wearing masks to protect themselves from smoke in the air, Comfort To Me came together in a 3-bedroom apartment where the four band members quarantined together during COVID-19 lockdown. "This album is just us — raw self expression, defiant energy, unapologetic vulnerability," explains frontwoman Amy Taylor. "It was written by four self-taught musicians who are all just trying to get by and have a good time."
Comfort To Me debuted at #2 on the ARIA Chart and Top 25 in the UK, Germany, Spain and the US, where it also landed #1 on Billboard's Alternative New Albums and was behind the band's US television debut on Late Night With Seth Meyers. Across the pond, it made BBC 6 Music's Album of the Day (UK) and was also hailed triple j's Feature Album alongside a royal flush of Features at Australian Community Radio.
The record signals a major gear shift for the band, both in terms of mileage and milestones, with their triumphant homecoming tour (July/August) joining repeat headline tours across the US, UK and Europe in 2022, and prime time slots at Coachella, Primavera and Glastonbury. Revisit Amyl and The Sniffers' iconic Splendour In The Grass set this weekend on triple j's Live At The Wireless: October 16 from 1pm AEDT.
The 2022 ARIA Awards in partnership with YouTube will return Thursday, November 24 at Sydney's The Hordern Pavilion on Gadigal land. The event will be broadcast across Australia on the Nine Network and streamed to the rest of the world on YouTube.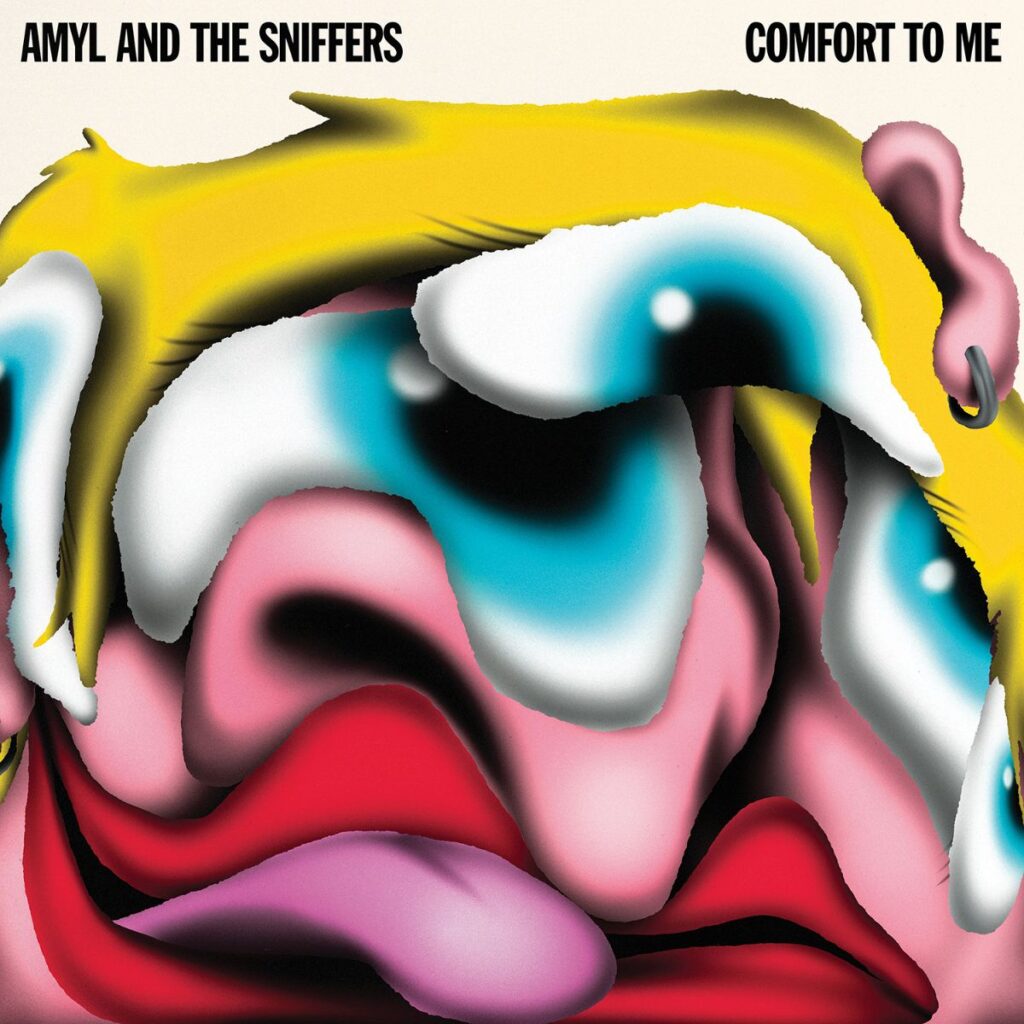 Amyl and The Sniffers – Comfort To Me
Featuring singles 'Guided By Angels', 'Security' and 'Hertz'
Album out now via B2B Records / Virgin Music Australia
STREAM / BUY HERE