This was my first time at the epic center in Green Bay. I have to say I was really impressed. Not only with the sight lines but just the building itself. What a great place to see a show. If you're ever in a position to go see a live show there, I highly recommend that you do.
Local band Annex open the show. They are 1/2 original, half cover band. They've been around for quite some time and have gone through some lineup changes. They were a great opening act for this evening and did a wonderful job. I found myself enjoying their original songs a lot more than the covers. Some of the covers that they played were by The Cars, Cheap Trick, Motorhead and other 80s bands. What really interested me about them other than their amazing stage setup, were the original songs including "Sleep Tight", "You Brought It on Yourself", and "Sleep Tight" to mention a few. I expected them to be a Hard Rock band which they are but they're not heavy metal. I personally appreciated that. I heard a lot of different bands in these songs from The Replacements, Squeeze and Very modern bands like 3 Doors Down. As I listened to them all of these different bands were popping into my head because I was trying to figure out why they sound so familiar. Give them a listen especially if you like well written crafty pop songs.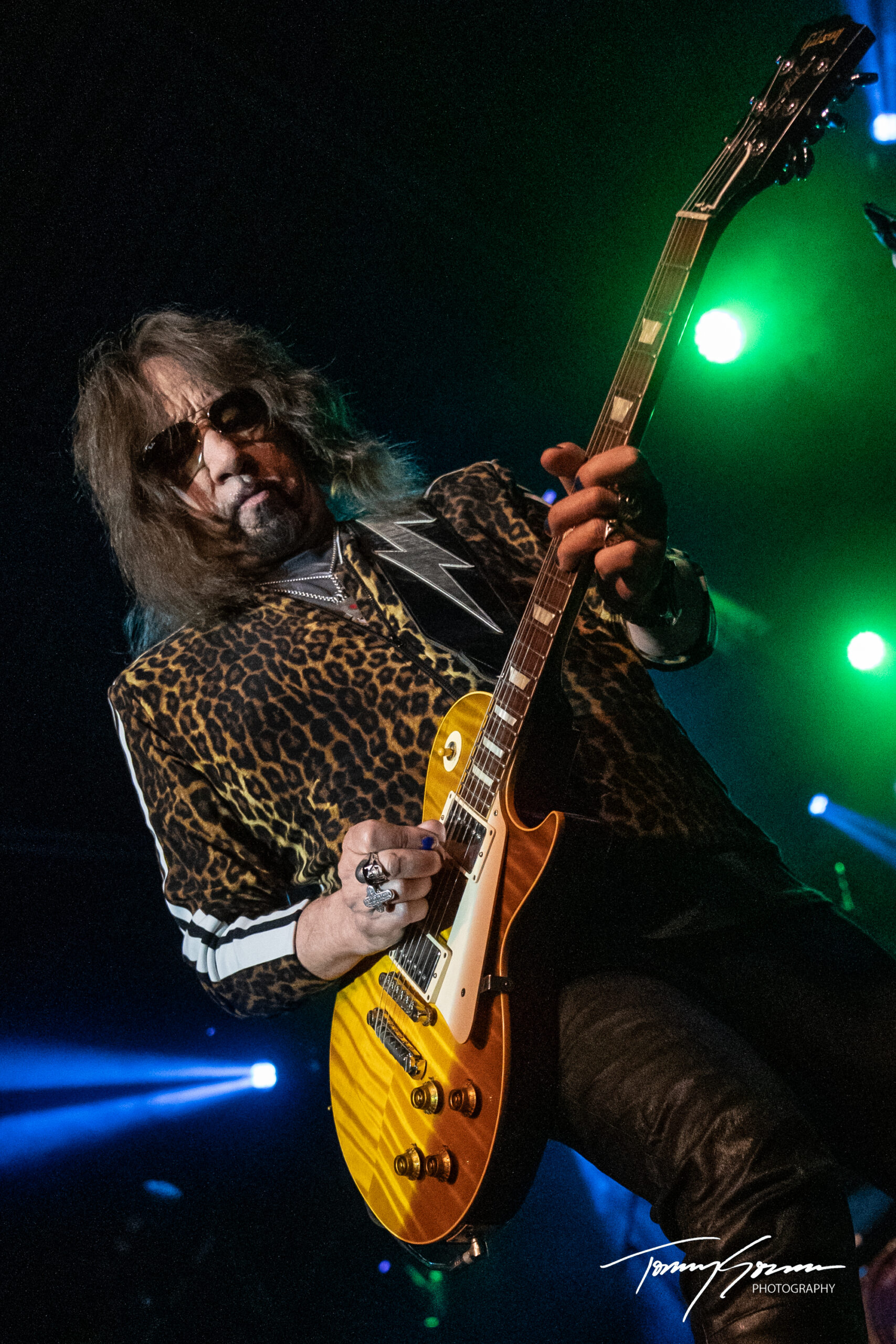 Headliner Ace Frehley is one of my favorites. He had a tendency over the last several years to move away from his solo material and play more Kiss songs which always agitated me. I know he's a huge piece of the history of that band being one of the founding members, but I would rather hear his solo material. Well tonight he didn't disappoint and even a couple of the Kiss songs he switched around. For those of you that follow him, he dropped "Love Gun" and added "Strutter". He added a section of "God of Thunder" that rolled into "New York Groove". Brought back "Rock Soldiers" and performed one of my favorites "Hard Times".
I've seen him perform more times than I can count, and this was one of the best shows I've seen him play. You can just tell there's something great going on with him. Of course, his band is always top notch. Ryan Spencer Cook and Jeremy Asbrock Two of the three Talisman are the driving force behind the band. That consistency has really made the shows special. I had a chance to talk with ace and one of the things he said to me that stock was at this point in his life, "quality of life is the most important thing". He seems to really like his schedule where he'll play two or three shows in a row and then have four or five days off. For his fans that are really hardcore and love all the minutiae, he bought a boat and loves to fish. He's working on constructing everything with it right now including the motor, a canopy, and other extras that he's going to be adding. He finds himself spending more time at home and really enjoys that. I think a rock'n'roll in this type of situation works well for Ace. it was wonderful to see how happy he is and how well he is doing. get out there and see him when you can, you won't be disappointed.